Your reliable USB Cable Manufacturer in China.
Cabledo offers micro USB cable, USB type c cable, USB lightning cable, laptop power cable with factory price. Cabledo offers OEM ODM service according to your requirement. Feel free to ask for a free quote or request free samples for evaluation.
What is USB?
Universal Serial Bus is an industry standard that establishes specifications for cables and connectors and protocols for connection, communication, and power supply between computers, peripherals, and other computers.
The Parts of USB Cable
1.The USB Bulk Cable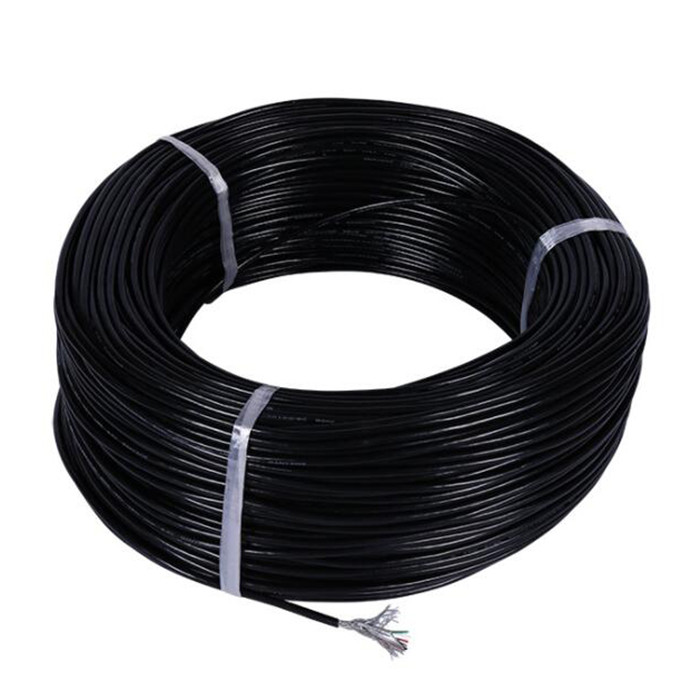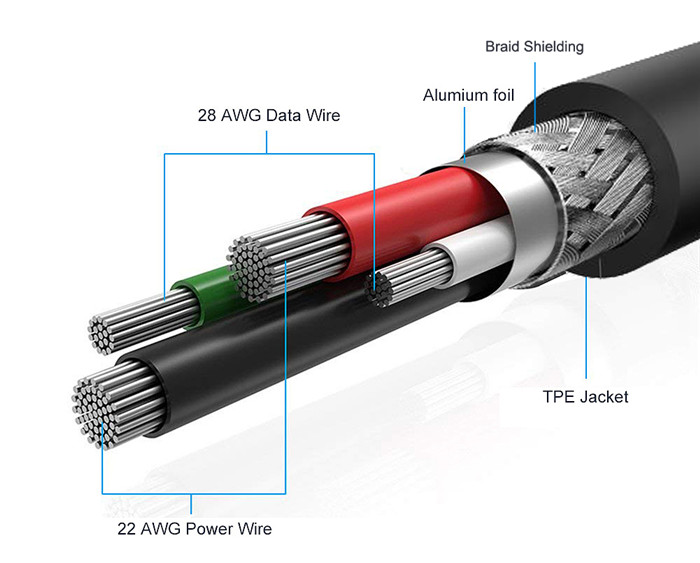 2.The Connector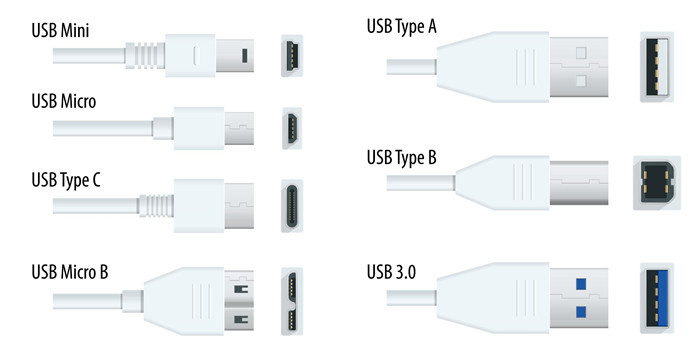 The connectors found at both ends of the USB cable are usually made from brass, which is a copper-zinc alloy. Many of them are nickel-plated; but, some are gold-plated as well. The "A" stream will be plugged into the computer, while the "B" stream will go to the device. Often, the connectors come in different shapes to prevent users from getting confused about which end to connect. The connectors of the USB cables come in different types as they serve various functions, primarily to maintain compatibility as well as to support new devices.
These are the Type-A (the original standard), Type-B, Mini and Micro USBs (the smaller connectors), Type-C (the most recent), and the lightning (not really a USB, but Apple's connector to their recent devices).
3.Ferrite bead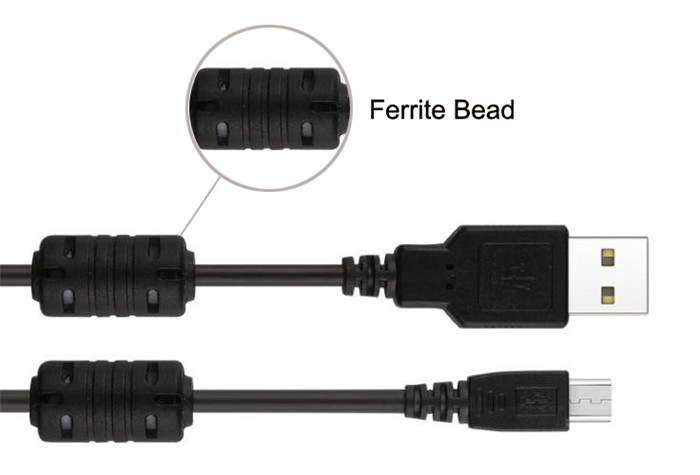 Ferrite bead is a type of choke that suppresses high-frequency electronic noise in electronic circuits. Ferrite beads employ high-frequency current dissipation in a ferrite ceramic to build high-frequency noise suppression devices.
USB Cable Manufacturing Process
Step 1: Cutting the Cables
USB bulk cables are the unprocessed materials from which USB cables will be made. They are often long, so they need to be cut in appropriate lengths, such as 1m and 2m, to meet the requirements of customers. So the first step of manufacturing USB cables is cutting the cables into the requested length.
Step 2: Exposing the Inner Conductor
Cables are made up of various wires, and they are braided and foiled to avoid any electromagnetic interference. In this step, the inner conductor needs to be exposed so that they can be linked to the connector properly.

Stripping the cable outer jacket – This is done to remove the cover that protects the entire cable.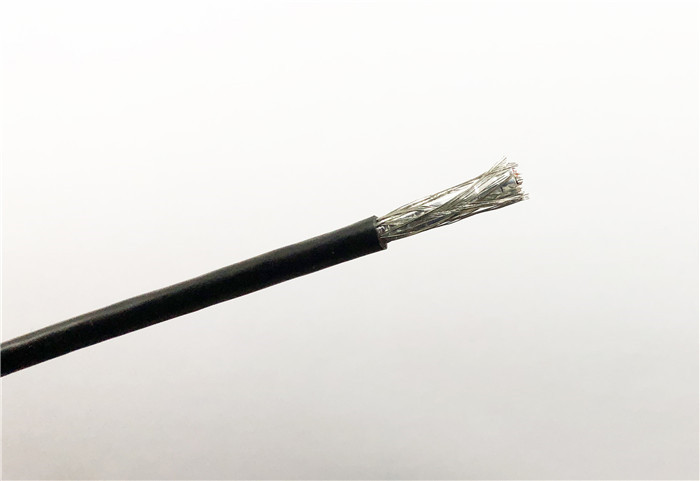 Braid and twist arrangement – Twist the braided shielding into 2 strands, folding them in the opposite direction, then cut one of them.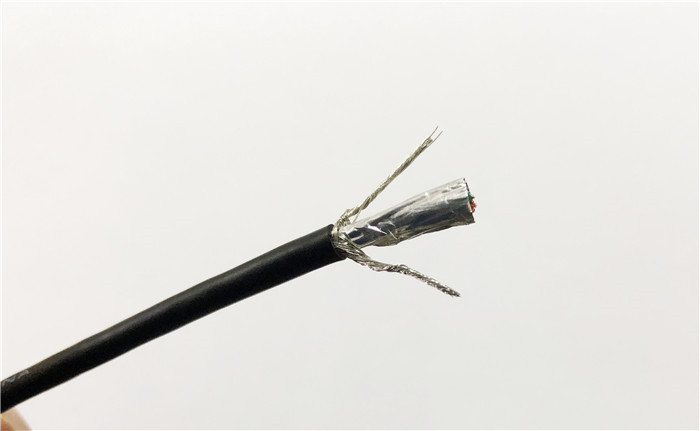 Triming the cable foil – This is done to uncover the core wire found inside.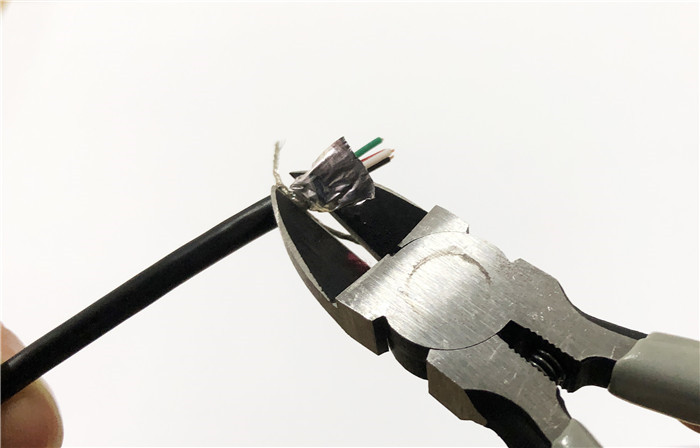 Stripping the inner jacket – This process will finally reveal the conductors inside.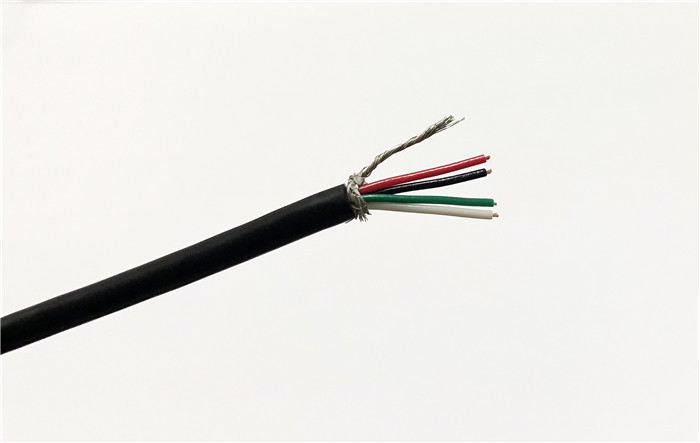 Step 3: Connecting the Wire and Terminal
Most of the time, tin is used to solder electronic materials as it has many features that include excellent affinity to copper or iron surface, excellent fluidity once melted and has a low melting point. All these characteristics make it the best option in the electronics industry.

Tin dipping – First, dip the conductor's end point in soldering flux, then dip it in the tin in fluid form, Tin dipping for 2-3 seconds.
Soldering – Solder the conductor and the connector's pinpoint basing on the wire's color, which is the indication of the wire's usage.
Soldering examination – This is done to make sure that the soldering point passes the requirements.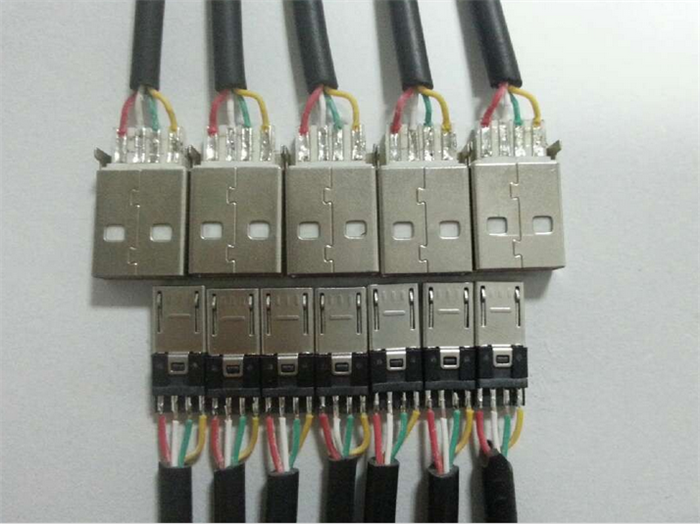 Step 4: USB Cable Molding
this step will involve covering again the connection of the cable and connector through the injection molding machine.

Internal injection molding – This means that the first layer of protection is being molded.
Iron shell installation – This is applicable to some products only where an iron shell is installed for further protection.
First electrical test – This is done through an electrical test device to check the electrical efficiency of semi-finished products.
External injection molding – Once the semi-finished products pass the first electrical test, they will be brought to the molding machine to mold the final layer of protection, along with the tag and logo of the brand.
Second electrical test – Another electrical test is done on the finished products to ensure effective electrical performance.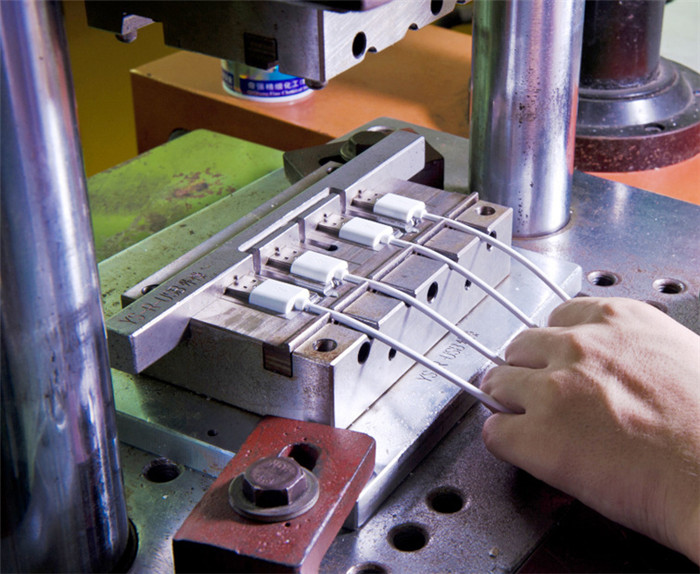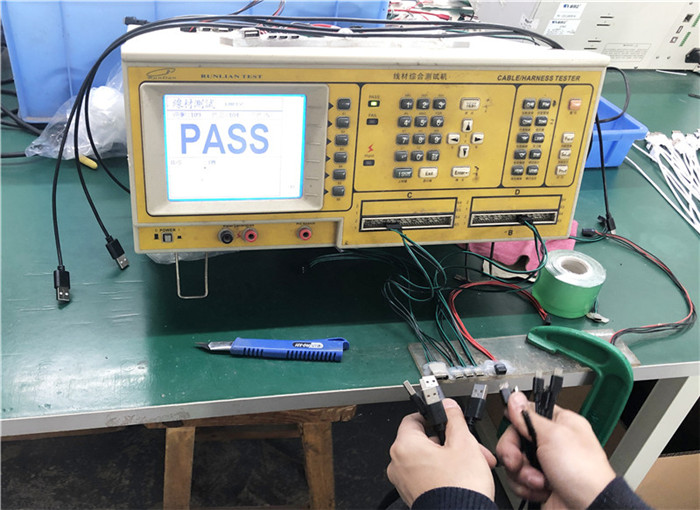 Step 5: Final Checking and Packaging
The final step includes conducting a final electrical test to double-check its electrical performance and inspecting the cables' overall appearance and watching for any flaws that will compromise the quality of the products. Also, USB cable manufacturers need to make sure that all defective cables are cleared out.
Finally, when everything looks great, the products are packed according to the clients' requirements.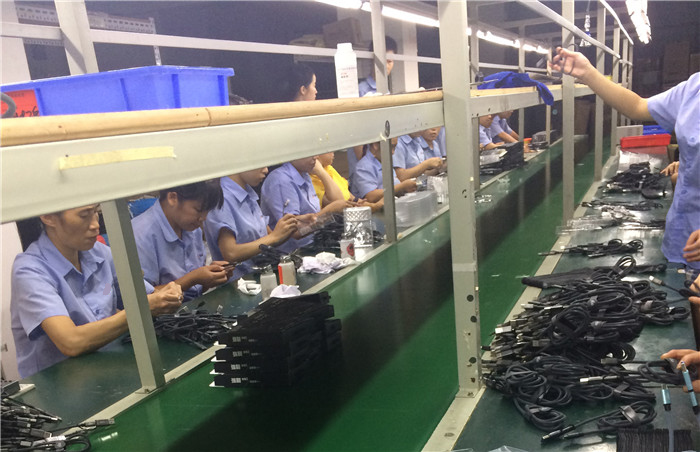 USB Cable Quality Control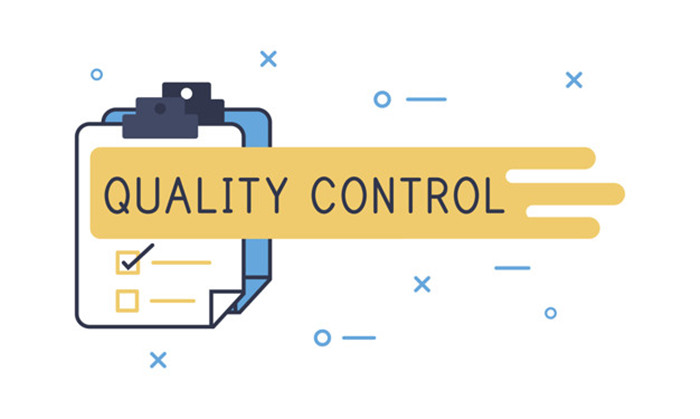 "If a thing's worth doing, it's worth doing well," as quoted by a Chinese proverb. Cabledo not only assures good quality USB Cables are delivered into the market but also upholds an environmental responsibility of disposing of raw materials, in-process products, and end-products which can potentially harm the environment. Cabledo follows a round of quality checks throughout the production process from raw material acceptance to production and to end-products processing prior to shipping.
Raw-Material Quality Control (RMQC)
High-quality raw material is paramount in delivering standard-wise end-products. Upon delivery of the raw materials (copper wires, USB Plug, etc), they go through IDC inspection that determines whether they pass or fail. Failure to meet specific standards will automatically reject the raw materials.
Production Quality Control (PQC)
Mass producing USB cables from the raw materials stored in the warehouse is carried out in the production area.
Cabledo also carries out a series of quality checks in the production area whether daily, weekly, monthly, or yearly. This is to check if certain measures should be done in their machines or manufacturing process should be improved or fixed to meet safety standards for both the process and their employees.
In-Process Quality Control (IPQC) and Unfinished Product Quality Control (uPQC)
These are checks that are carried out during mass production is completed. In-process materials are tested for identity, strength, quality, and purity as appropriate and approved or rejected by the quality control unit during the production process.
Quality Control Before Packing and Final Quality Control
Before USB Cables are packed or boxed, the QC unit checks the products for possible cracks, breaks, and cable connectivity. The cables are also physically inspected and tested.
USB Cable Certification
CE Approved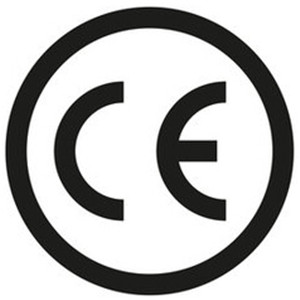 CE marking indicates conformity with health, safety, and environmental protection standards for products sold within the European Economic Area (EEA), however, this is also recognizable worldwide.
Rohs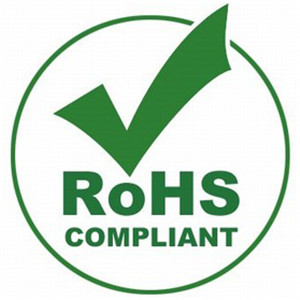 RoHS stands for Restriction of Hazardous Substances. A RoHS listed product means the product has passed qualifications preventing the use of banned hazardous materials electrical and electronic products. These materials are hazardous to the environment and cause pollution to landfills. Moreover, they are dangerous when exposed during manufacturing and recycling.
UL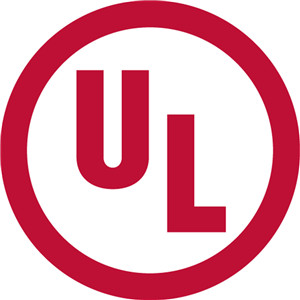 Underwriters Laboratories (UL) is a Nationally Recognized Testing Laboratory (NRTL) recognized by the Occupational Safety and Health Administration (OSHA). As an NRTL, UL devises, publishes, updates, and maintains minimal standards that certain types of products: magnetic components, electronics, plastics, potable water, and others.
EMC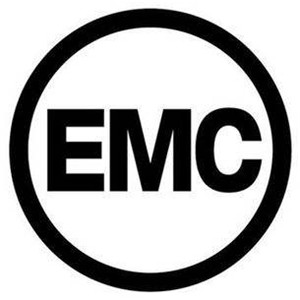 Electromagnetic compatibility (EMC) is a comprehensive assessment of the electromagnetic field interference (EMI) and anti-interference ability (EMS) of electronic products. It is one of the most important indicators of product quality. The measurement of electromagnetic compatibility consists of test sites and test instruments.
Frequently Asked Questions

Here, we've gathered questions that are commonly asked about product orders and product samples. Feel free to drop us a question if you didn't find what you are looking for below.

Products Order FAQS

How is your terms of payment?
Our terms of payment is usually via telegraphic transfer (T/T), but you can suggest other options that we may consider such as a Letter of credit (L/C). We usually let the customer pay 30% in advance and 70% balance before shipping.

What's your delivery time?
Our delivery time is usually after 15-30 days, but special considerations for short orders may be accommodated for a shorter time. At CABLEDO, we value intimate communications with our clients so that both parties are satisfied at the end of the day.

How about your price and MOQ?
About the price, it is best that you contact us, but at this early stage of wanting to know about our price range, we can assure you the good quality with the most competitive price you could ever find.
We have also special considerations for small orders so you won't have to worry about MOQ.

Can I get the schedule of my order?
Sure, when we begin your order, we could tell you everything.

Products Sample FAQS
How can i get the free sample?
The purpose of the business is Win-Win, we are glad to receive your email about inquiry, free sample,etc

Which information must I provide?
Name, Email, Company, Country, City, Address

Which express company do you have?
DHL, UPS, EMS, TNT, FEDEX or you can suggest.

How long does it take to my address?
One week is the usual duration before you can receive your free sample.
Why Choose CABLEDO USB CABLE?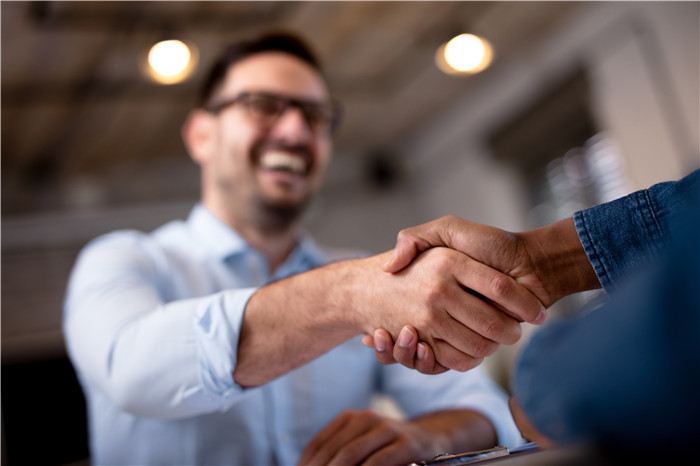 A reliable
USB cable manufacturer
can help you save product cost and time cost, assist your project with high efficiency and good quality, to boost your business.
Choosing USB cable supplier, OEM/ODM, the wholesaler is best brought to you by CABLEDO, Who doesn't want superior, cost-effective, high-performing product giving the best results and ROI for your company? At CABLEDO, we manufacture high-quality and low-priced USB Cable for your equipment needs.
Talk to us and we'd be happy to accommodate you in your long and tedious journey of finding the right China supplier of USB Cable.
Welcome
---
---
Call us
+86 755 89587414
Email us
Address
No.1-8,Jingyu Lane, Sifangpu Community,
Pingdi Street, Longgang,Shenzhen,China
Talk to sales
Get a quote · Answer in 24hrs · More Business
---