Marking Content:E229234 兄 AWM STYLE 2725 80℃ 30V VW-1 JUNJIAN 兄 AWM Ⅰ/Ⅱ A 80℃ 30V USB Revision 2.0

1.E229234:Manufacturer's UL certification number.
2.兄:UL Recognition mark.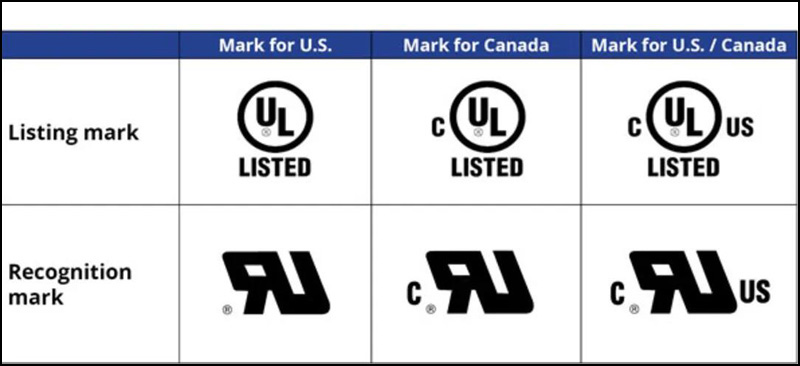 3. AWM Style: Appliance Wiring Material.
4.2725:UL2725, Refers to the types of cable.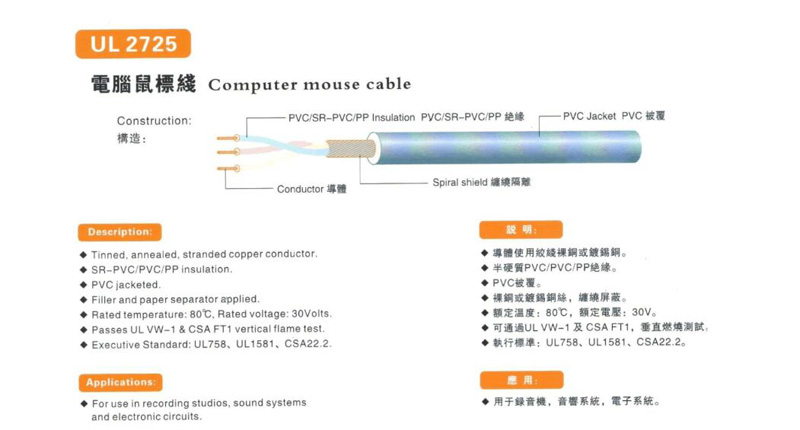 5.80℃:Rated temperature.
6.30V: Rated voltage.
7.VW-1:UL vertical flame test rating.
8. JUNJIAN: Manufacturer(company name).
9.AWM Ⅰ/Ⅱ:Internal/external(Ⅰ=Internal wiring of electronics equipment, Ⅱ=external wiring of electronics equipment ).
10.A: Electronics (A=Electronics, B=Appliances).
11.FT1:CSA Vertical flame test rating.
12.USB Revision 2.0:USB2.0 Specification.