Samsung USB-C AKG Headphones Teardown
7月 14, 2022

What does the USB cable surface marking mean?
8月 12, 2022
The ASUS Zenbook Flip UX363EA ZenBook S (UX393) ZenBook 13 UX325 UX371EA Series ultrabook comes with a Type-C to audio jack dongle, which we got our hands on today and took it apart.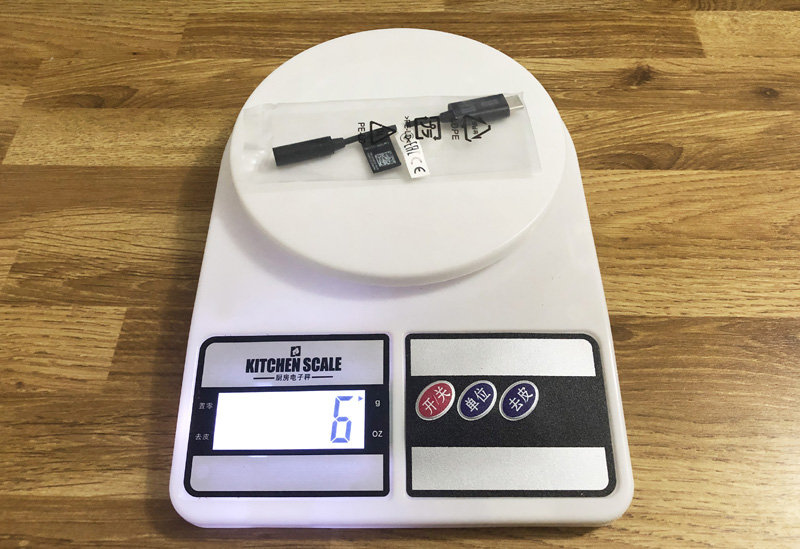 The dongle weight is about 6g.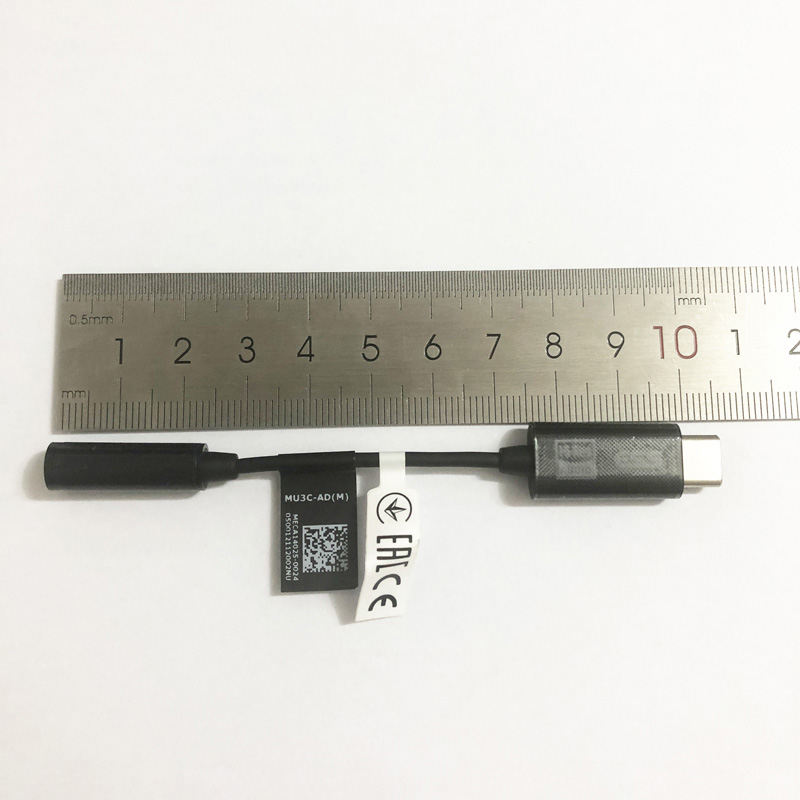 The length is about 10.5cm, the dongle is labeled with a product barcode and the relevant certification mark. The connector is covered by ABS housing with a transparent protective film.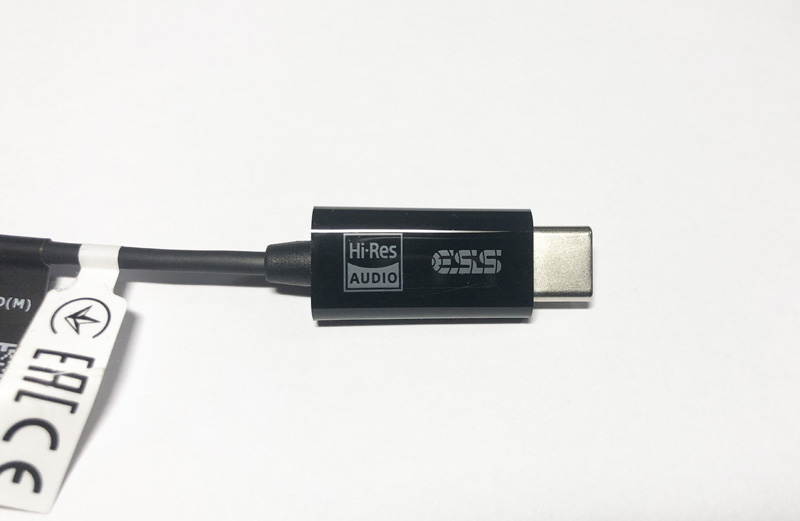 Remove the protective film from the USB Type C connector, The Hi-Res Audio logo and the ESS logo are printed on the ABS housing.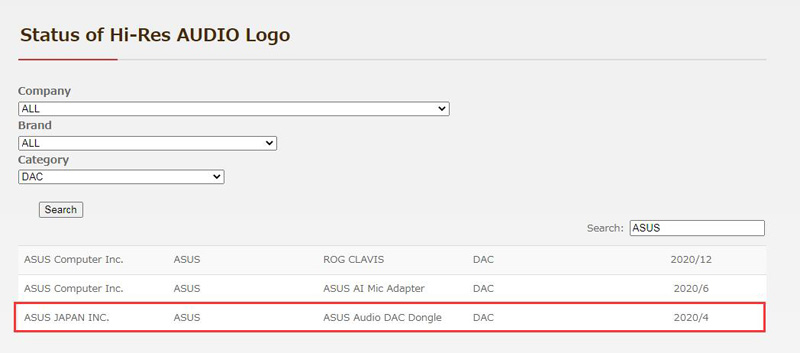 We found out from the official website that this product was certified Hi-Res Audio in April 2020, Hi-Res (High Resolution Audio) is called high-resolution audio, and Hi-Res Audio certification is a design proposed and defined by Sony and recognized by JAS (Japanese Audio Association) and CEA (Consumer Electronics Association) for the purpose of performance extreme music quality and original sound reproduction. According to JAS 'definition of high-resolution digital audio, for the device's input / output and signal processing, its dynamic response range must be at least 24bits of data processing width, and the sampling frequency must be at least 96kHz, which are all standard specifications.
on the back side of usb type c connector printed ASUS logo.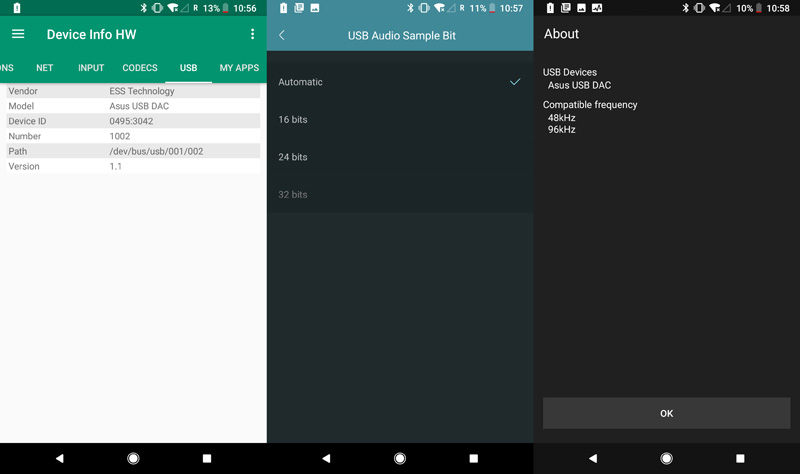 Then we use the "Device Info HW" app to check the dongle USB information, and test the sample rate by Hiby and Onkyo App, the ASUS Audio DAC Dongle supports a max 24bit/94Hz sampling rate.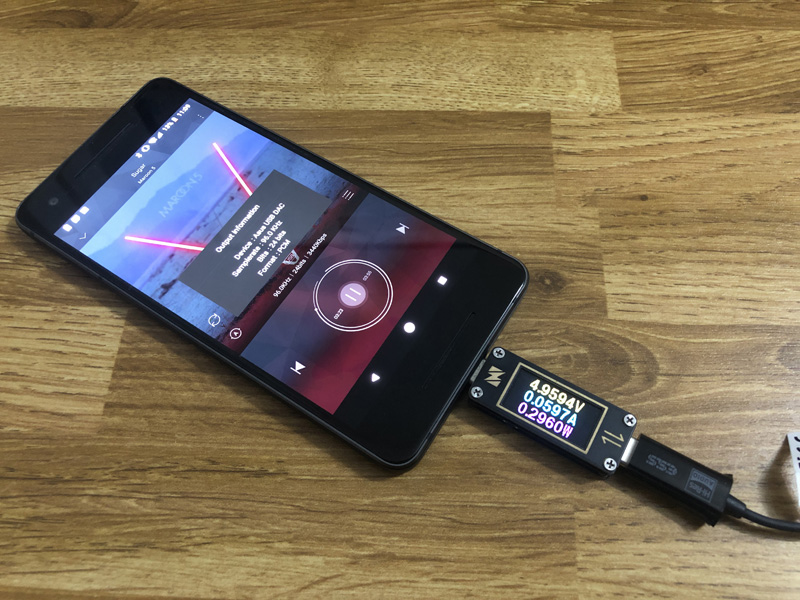 We test the power consumption by USB-C tester when playing music on the phone, power consumption about 0.296W, working current about 60mA, much bigger than Conexant DAC.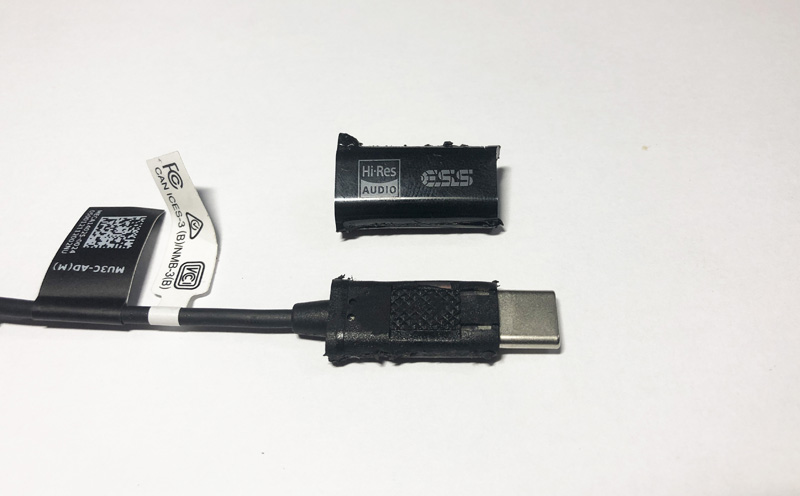 Firstly, we managed to remove the ABS shell from the connector after some careful cutting,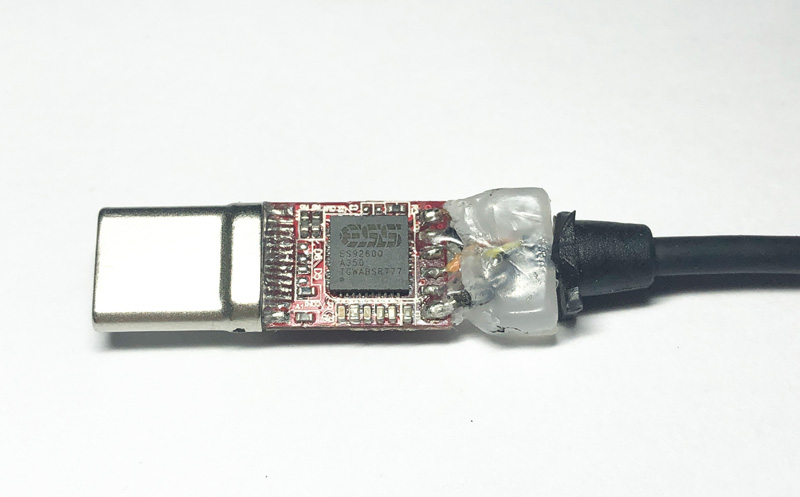 By removing the black and clear plastic from the board, we can clearly see a DAC chip on the board, the DAC printed"ESS ES9260Q A350 TGWABSR777", the ES9260Q DAC is a high-performance System-on-Chip for driving headphones, support up to 32-bit 384kHz PCM and DSD256 audio data, delivery up to +123dBA SNR, 118dBA DNR w/DRE, -106dB THD+N in HiFi mode, a performance level that will satisfy the most demanding audio enthusiasts.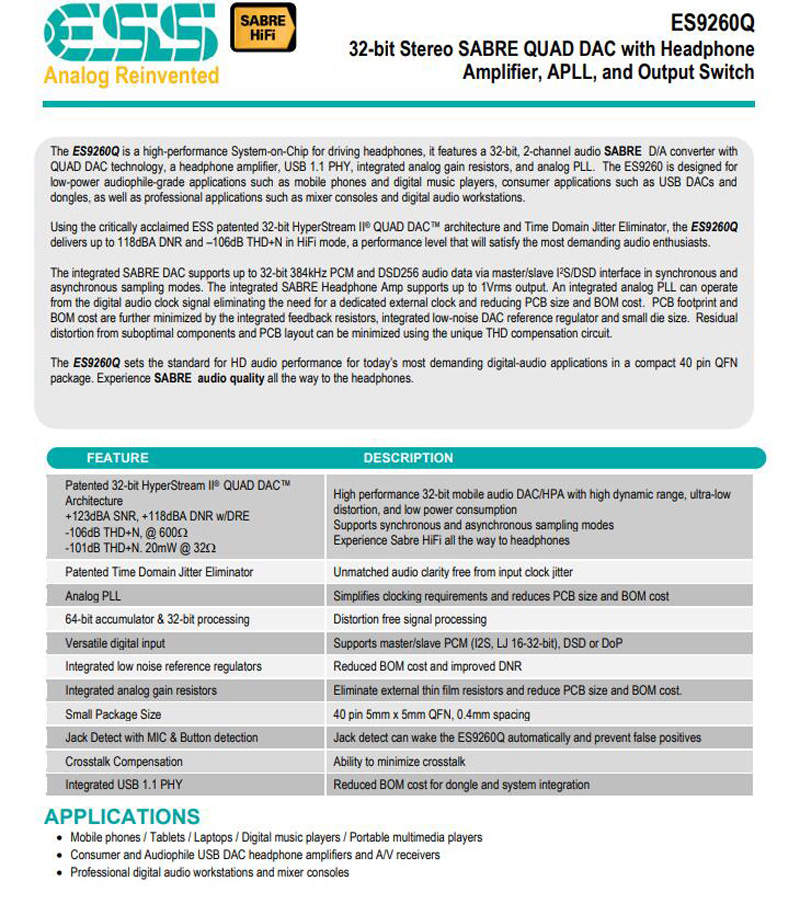 The ES9260Q DAC can support playback of 384kHz audio, but ASUS only controls it to 96kHz, Just like the previous Samsung USB-C AKG Headphones, The CX31988 is capable of supporting playback of 384KHz audio, but Samsung has kept it to 96KHz only. Generally speaking, audio files with sample rates of up to 384kHz take up a particularly large amount of memory. Consumers rarely download such large audio files to listen to music, and mainstream music apps only support up to 24bit/96Khz audio sources.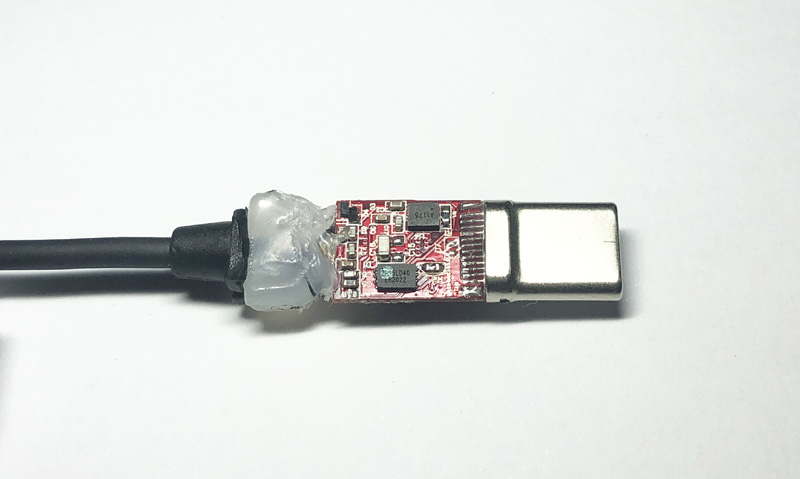 On the back side of the board are some resistors, capacitors, and 2 unknown chips, one printed "A1175" and the other printed "2825LD40 E62022".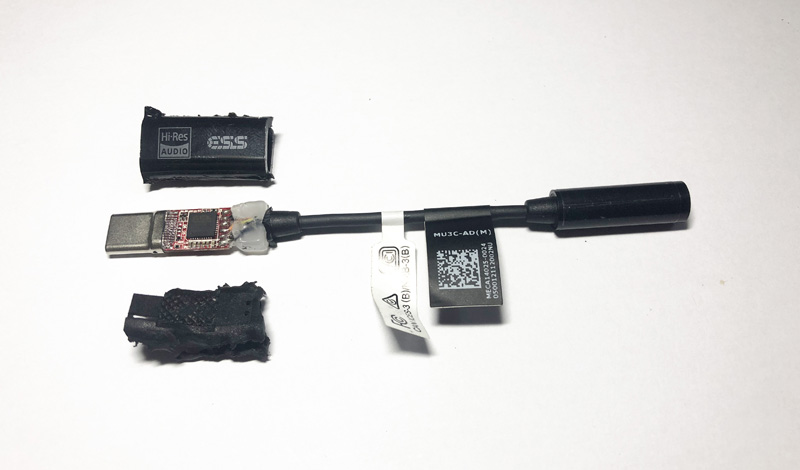 Summary
1.ASUS audio DAC dongle build in ESS ES9260Q QUAD DAC™ HiFi DAC, support up to 32-bit 384kHz PCM and DSD256 audio data,+123dBA SNR, +118dBA DNR w/DRE, -106dB THD+N,@600Ω -101dB THD+N,[email protected]Ω. and Hi-res Audio certified.
2. Sound: Low frequencies are deep and textured, The middle is meaty, with a light color, much better than the computer's internal sound card.