ANKER USB-C to USB-C 2.0 100W Cable Teardown
12月 25, 2020

ASUS Audio DAC Dongle Teardown
8月 5, 2022
The Samsung AKG USB-C Headphones are wired-only headphones with a comfortable fit. Their non-detachable, braided USB-C cable makes it easy to connect to newer smartphones with USB-C ports, we are very curious about the DAC model inside the headset.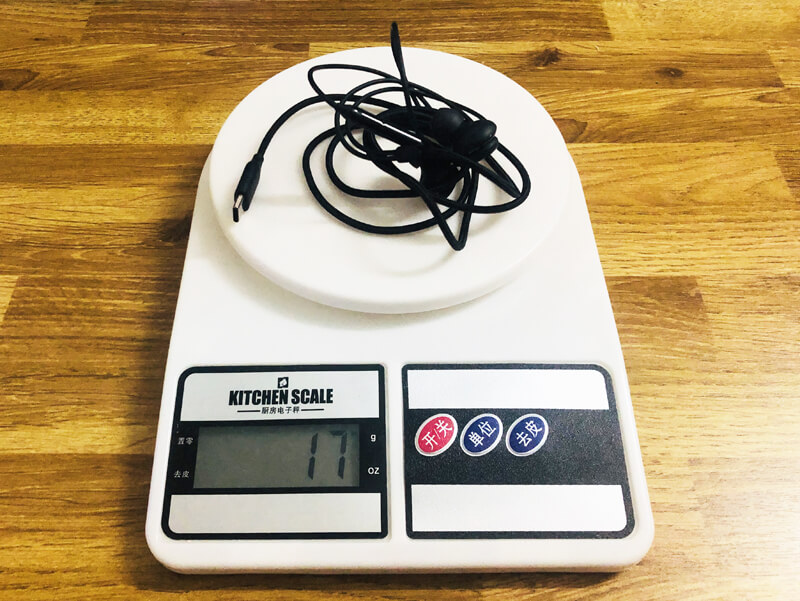 The headphone weight is about 17g, they're lightweight.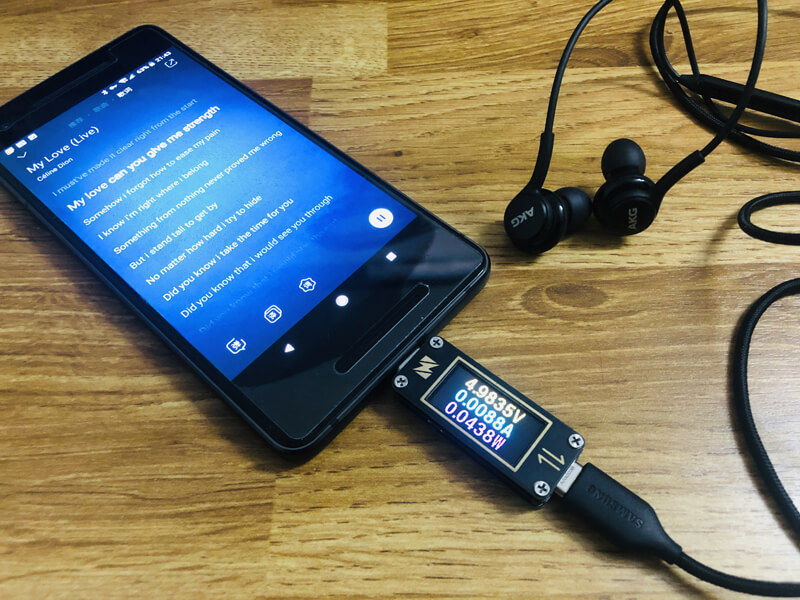 We test the power comsuption by USB-C current tester when playing music on the phone, power consumption quite low, it's 0.0438W.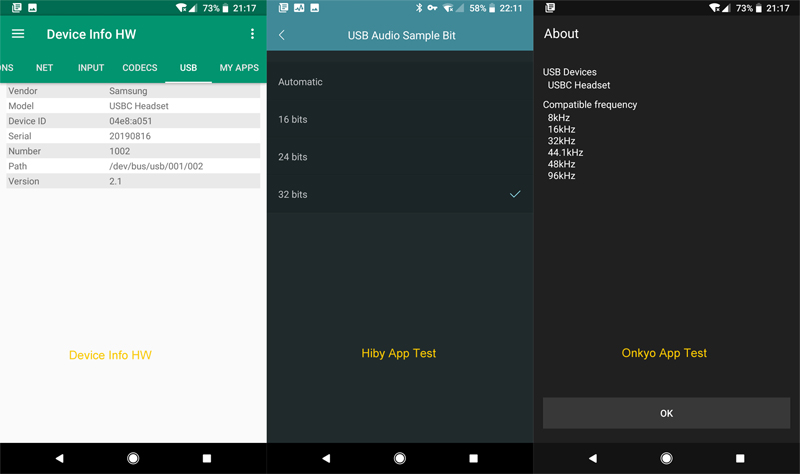 Then we use the "Device Info HW" app to check the headphone device USB information (you can use this method to identify other fake Samsung USB-C AKG Headsets) and test the sample rate by Hiby and Onkyo App, the Samsung USB-C AKG Headset support max 32bit/96KHz sampling rate.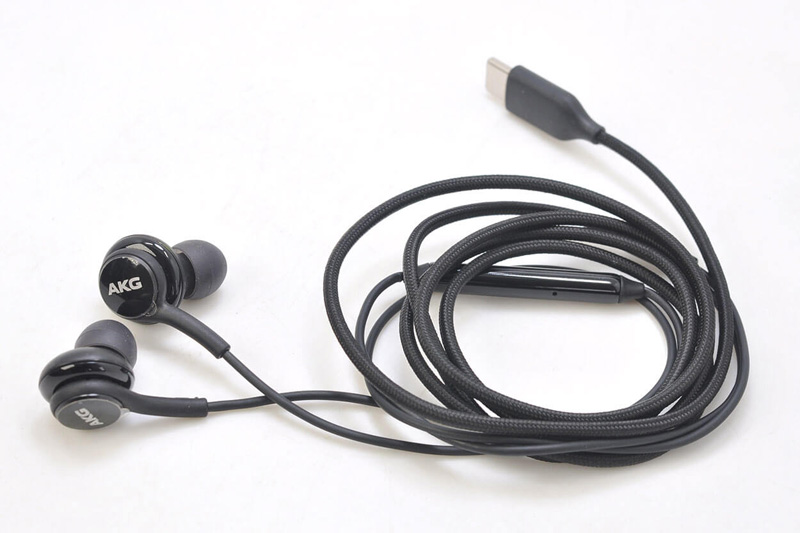 The headphone has a good build quality. The braided cable also feels quite solid.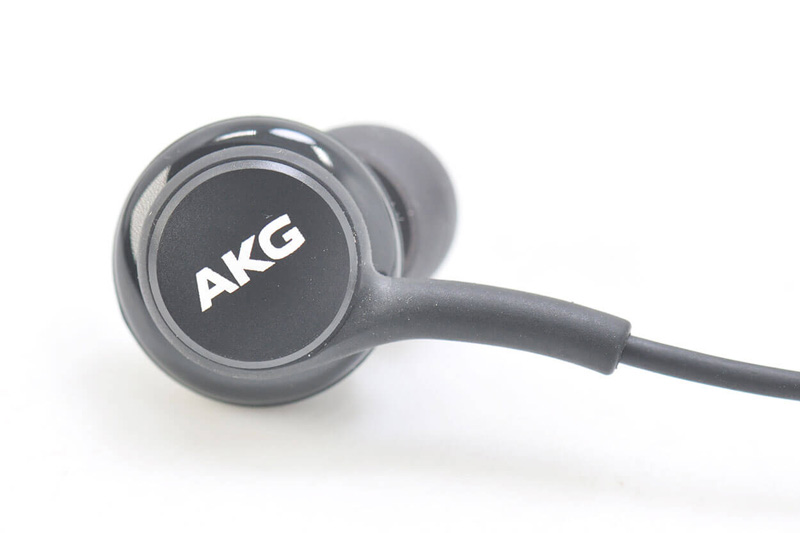 The earbuds are mostly made of silicone and plastic, which feel solid and durable.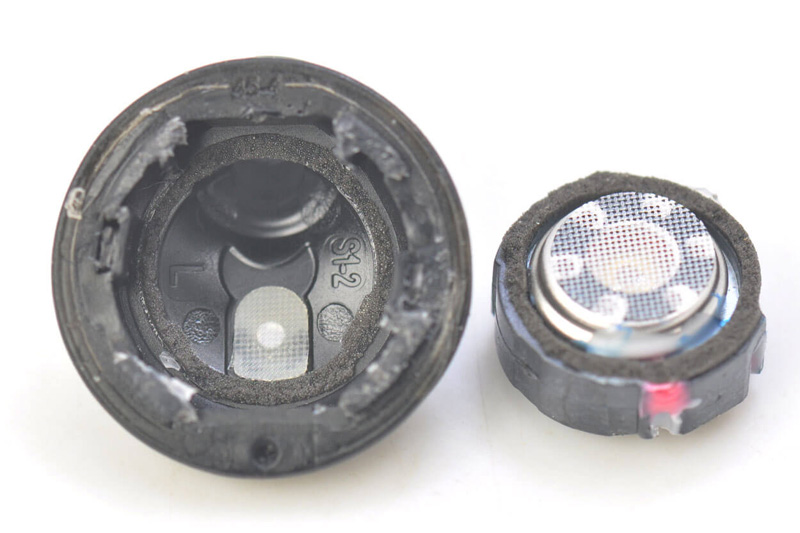 Open the headphone plastic housing, there is a speaker inside.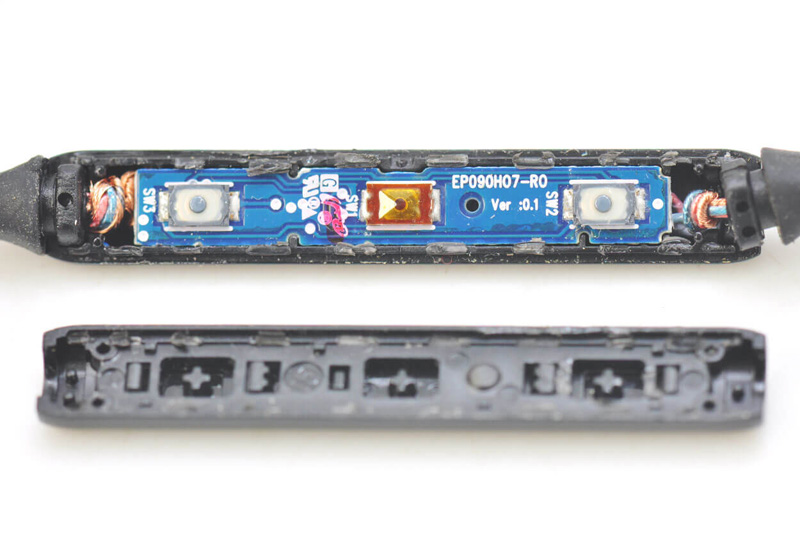 There are three controls on the in-line control, the usual volume adjustment and the play/pause/answer/hang up function.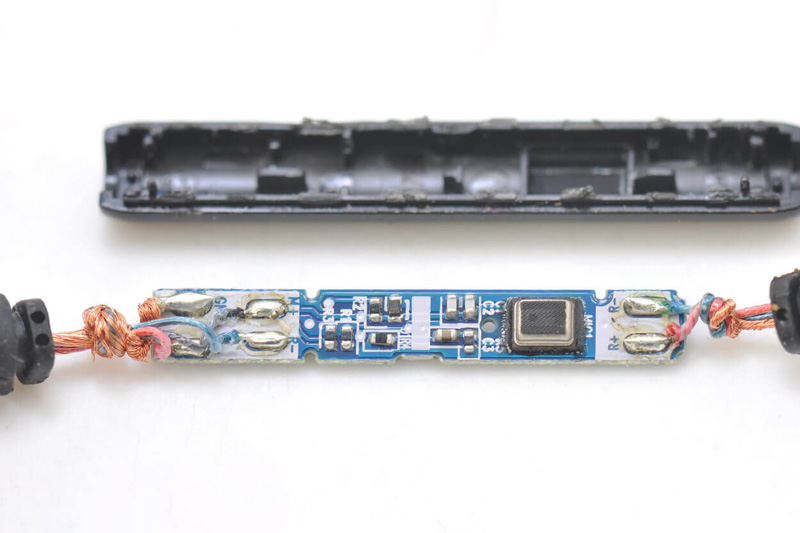 On the back of the PCBA board are some electronic components and MEMS.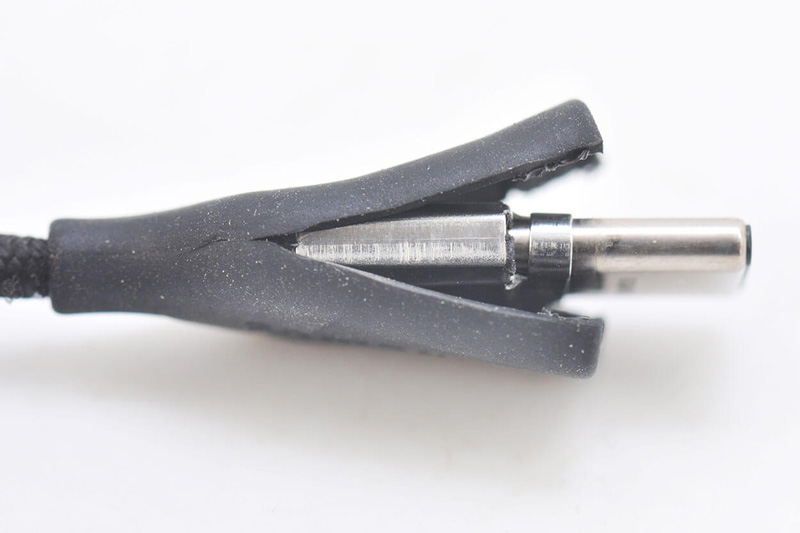 Next, we use a knife to open the USB-C connector.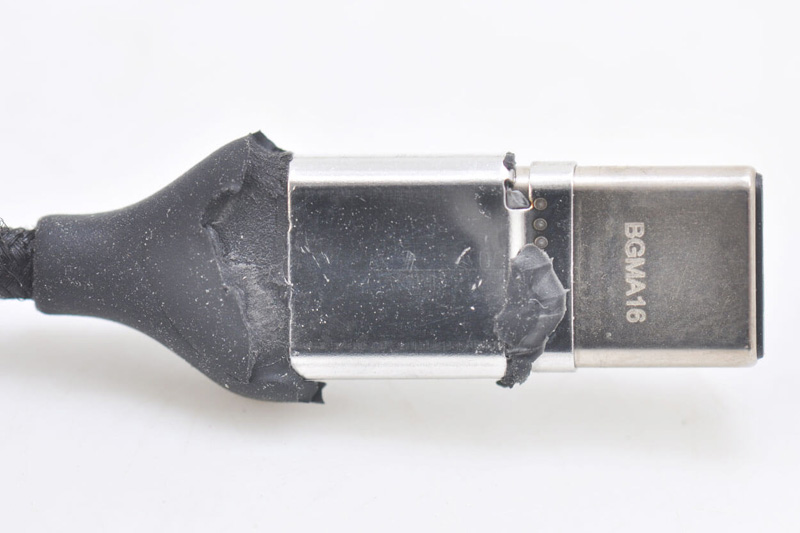 we tear down the USB-C connector, the USB-C circuit board protected by the metal protective shell with laser welding workmanship. Remove the covered metal shell, and clear the black plastic.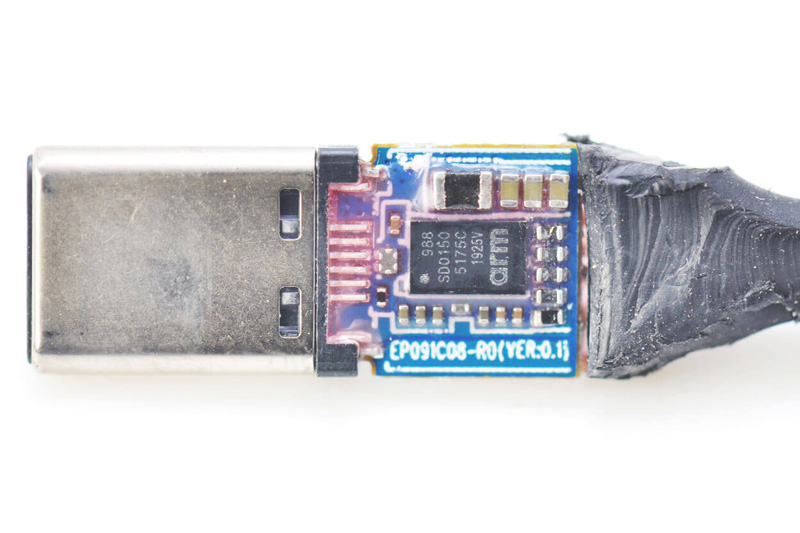 The PCBA is covered with a layer of resin that protects the electronic components and chips on top of the circuit board during injection molding, greatly reducing the production defect rate. There is a chip on the PCBA, printed "988 SD0150 5175C 1925V ARM", the chip is Synaptics CX31988, The CX31988 is a high-speed audio codec designed for high-quality, low-power applications for USB Type-C™ headsets.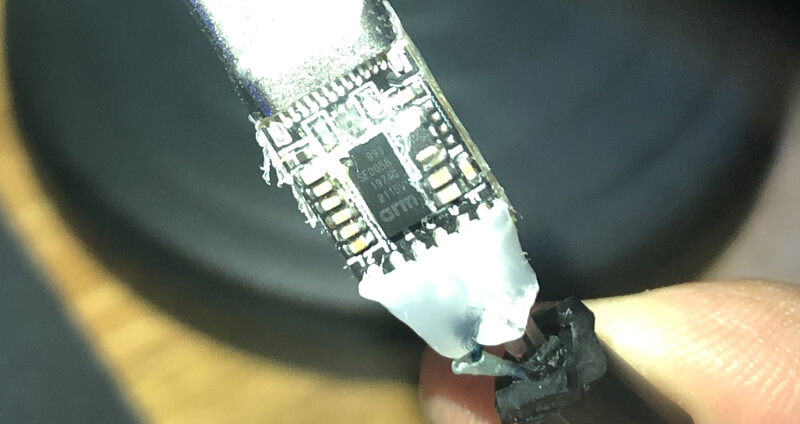 (CX31993 from CharmTek TPR24 Dongle Teardown)
This chip is part of the same series as the
CX31993
, both support a 32bit/384kHz sampling rate and use an energy-efficient ARM Cortex M0+ 32-bit microcontroller unit. The
CX31998
chip can support playback of 384kHz audio, but Samsung only controls it to 96kHz, Just like the previous
type c audio dongle
from HTC in 2017, The CS42L42 chip is capable of supporting playback of 192KHz audio, but HTC has kept it to 48KHz only.