How to Choose USB Type-C Cable?
8月 29, 2017

How to repair magsafe power adapter
3月 15, 2018
Fast charging gives you a quick and convenient way to recharge your phone, such as OnePlus Dash charge, Huawei FCP/SCP, Samsung AFC, while iPhone always uses 5W charging power, charge speed has been highly criticized. There is no doubt that iPhone 8, iPhone 8 Plus, and iPhone X bring a huge innovation in charging, they support fast charge and wireless charge.

However, iPhone has made no announcement of the fast charging protocol on the conference or official website, they just mentioned that they fast charge up to 50 percent in 30 minutes. Before the release of iPhone 8, the industry speculated that iPhone will use 5V/3A charge specification because iPad series always use 5V/2.4A charger, and 5V/3A also comply with USB PD specification.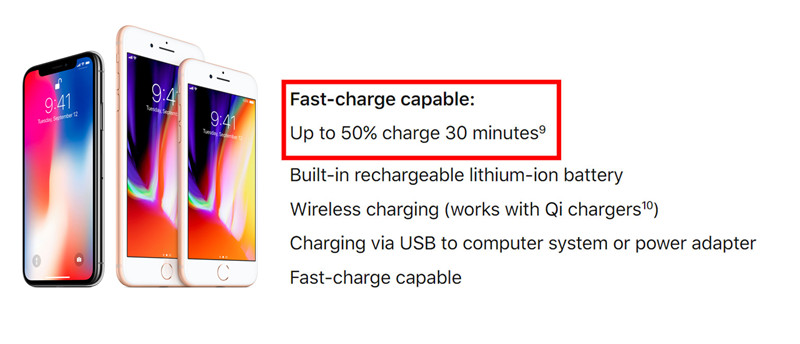 After a real charge test on the iPhone 8 plus, new iPhone use high volt fast charge, with charge power up to 15W from USB PD current tester indication, 3 times more than the last generation iPhone, it's great news for all iPhone fans.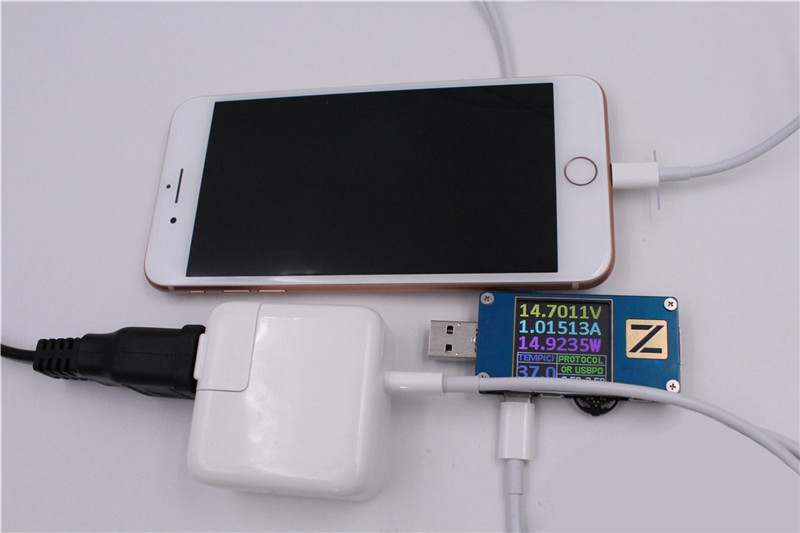 Unfortunately, the new iPhone official charging accessories are only regular 5W power adapter and USB to lightning cable. If you want to fast-charge your new iPhone, you need to buy 29W USB-C Power Adapter ($49), and its 1-meter USB-C to Lightning Cable ($25) — cost $74 combined, that's a lot of money for customers.

The good news is that
Apple support pages
noted that third-party USB-C power adapter that supports USB Power Delivery also works well for new iPhone, but for the USB-C to lightning cable, you have to buy it from Apple, because it hasn't allowed
third-party manufacturers
to make their own USB-C to Lightning cables yet. According to further industry news release, due to lack of capacity of fast charge lightning connector, the demands of shipment can't be met. As for the third-party certification application, the PPID application of the USB-C to Lightning fast charge cable will be opened at the end of the first quarter of 2018.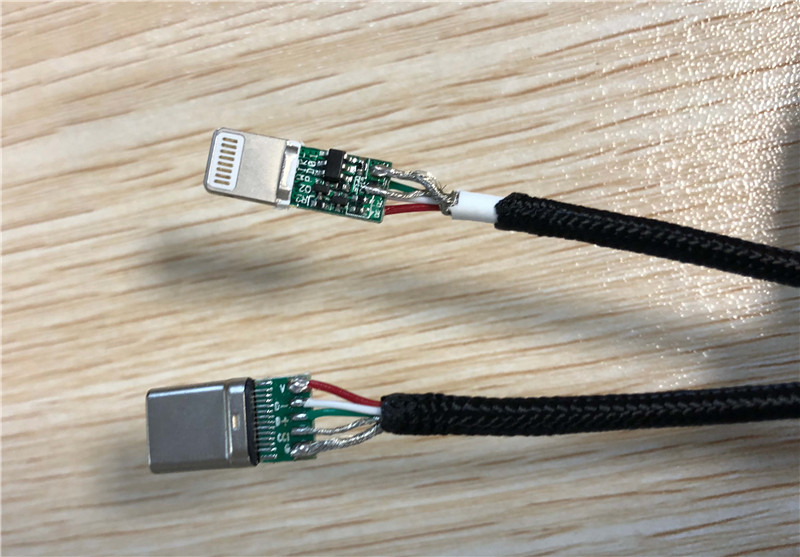 (Third Party iPhone 8 Fast Charge Cable)
Recently, Apple original USB-C to Lightning data cable has been successfully cracked, the test use cracked cable and third-party 18W USB-C power adapter charge iPhone 8 plus charge power up to 15.6W from USB current tester indication, successful fast charge to iPhone 8 plus in USB PD Protocol.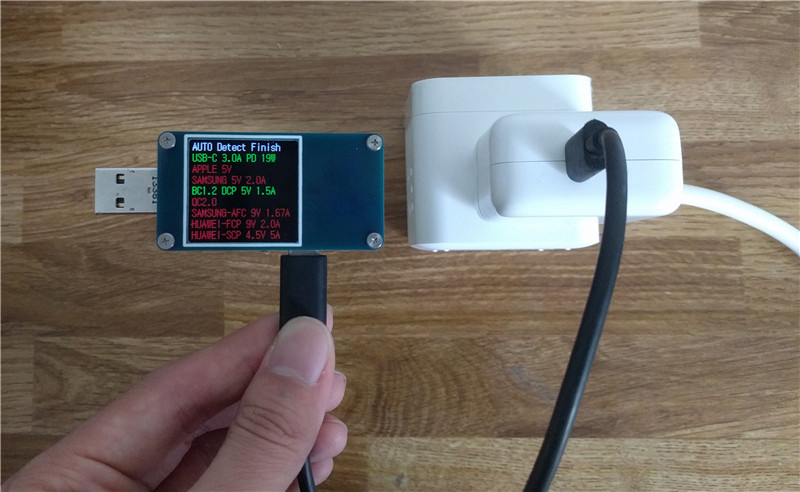 (18W USB PD Power Adapter)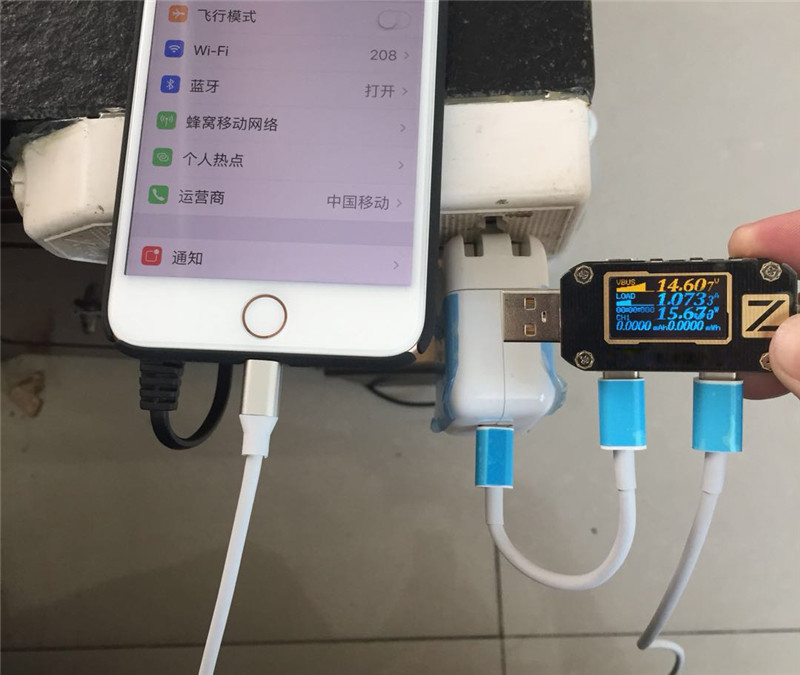 Next, we tested the cracked cable performance
1.Charge Current
Compare the Apple USB-C to lightning cable(1m), iPhone 8 38% battery capacity.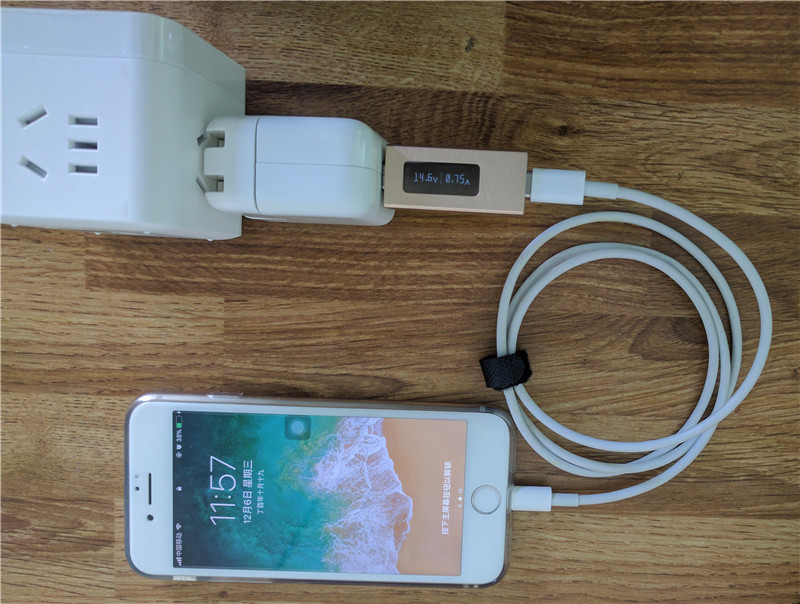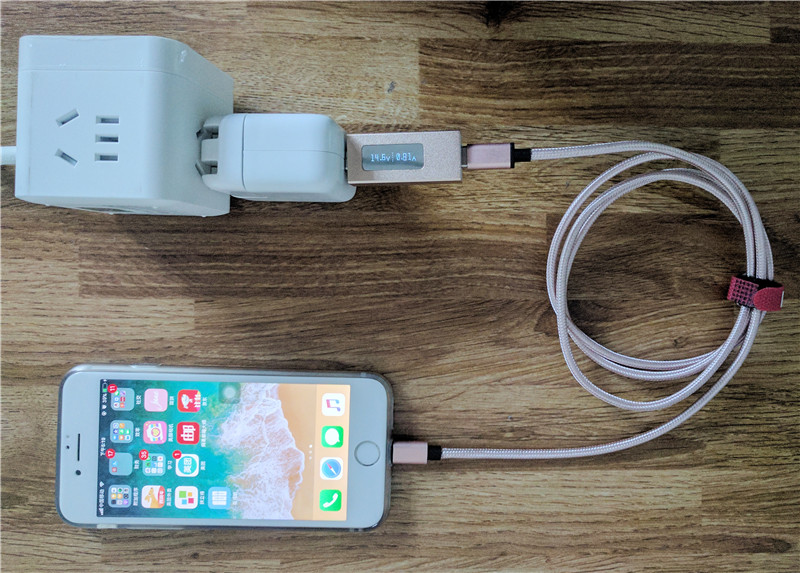 2.Charging Speed
Connect the iPhone 8 and third party 18W USB PD power adapter, up to 55% from 0 in 30 minutes.
3.OTG Function
Connect the Nexus 6P and iPhone 8, you can view iPhone files on Nexus 6P and the Nexus 6P charge for iPhone 8.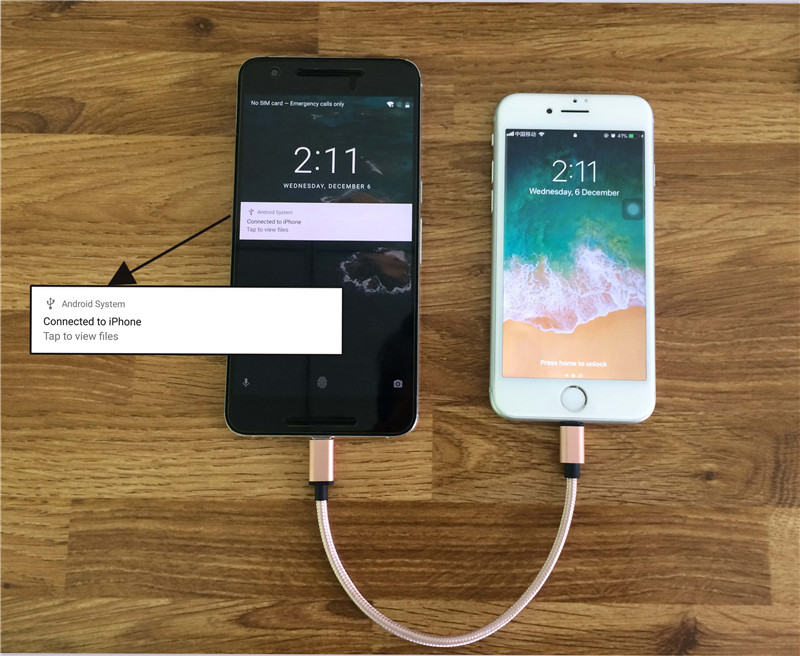 After a series of test using the cracked cable, it's performance was found to be almost the same with the originals, sometimes even better. Don't hesitate to ask for a sample from our company if you have interest.