With the popularity of GAN chargers and high-power USB-C devices more and more, 100W USB-C to USB-C 2.0 cable as an accessory is widely used, today we get a Lenovo Thinkplus 65W GAN charger cable, next we will test and disassemble this cable.
1.Thinkplus cable appearance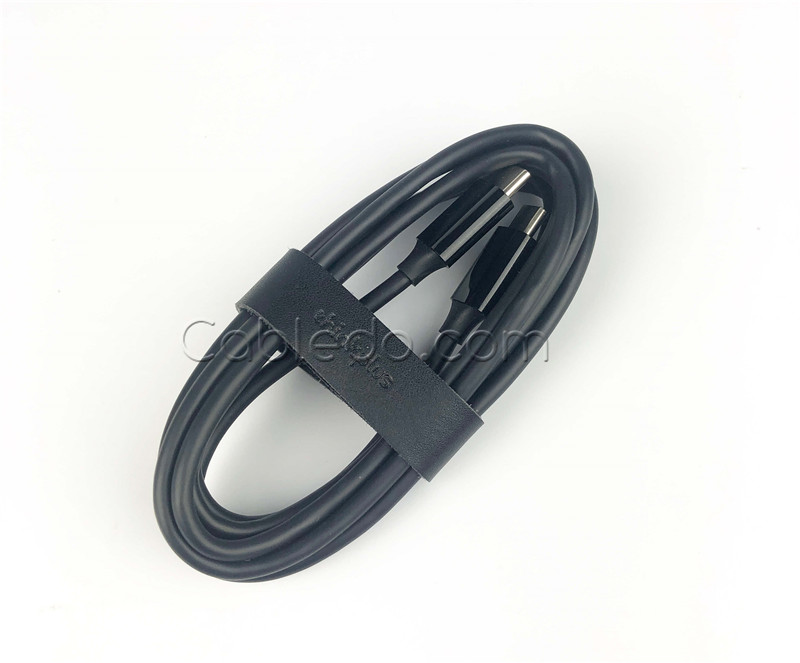 This cable used black TPE Jacket, green, and environmentally friendly materials.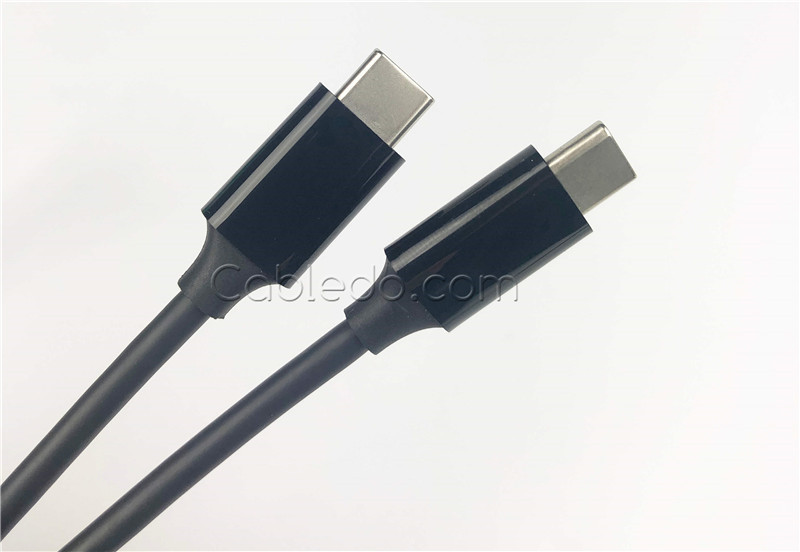 The USB-C cable connector used ABS shell.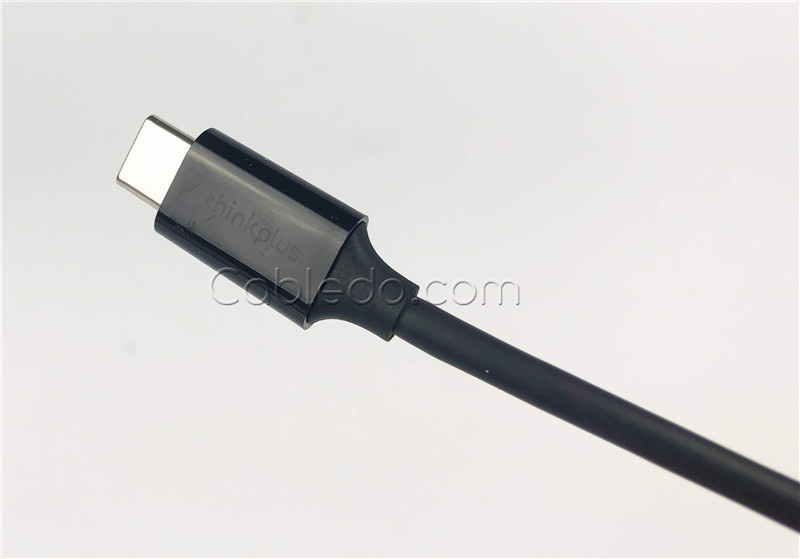 ABS shell printed with "thinkplus" brand logo, black glossy ABS shell looks textured, but it's easy to scratch,
USB cable manufacturers
usually use it with a protective film.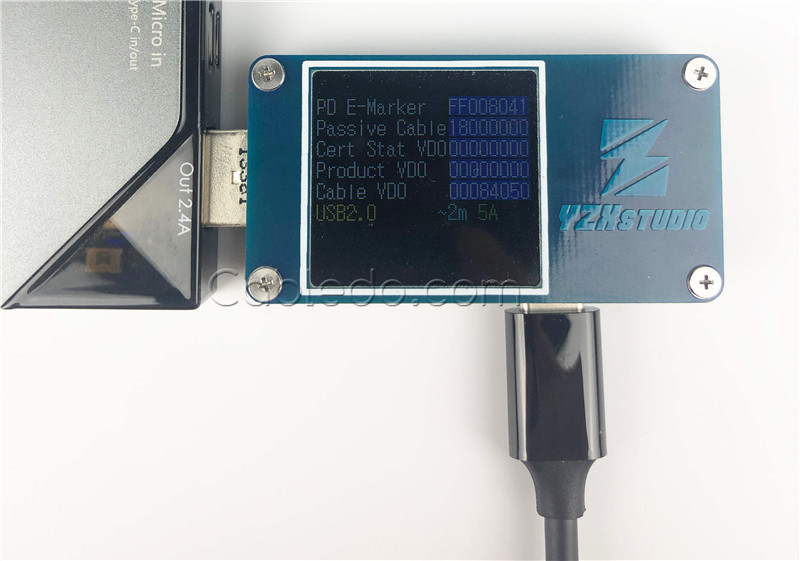 We test this cable by the current tester, it builds in Emarker chip, support USB2.0 data transfer, and 5A current rating.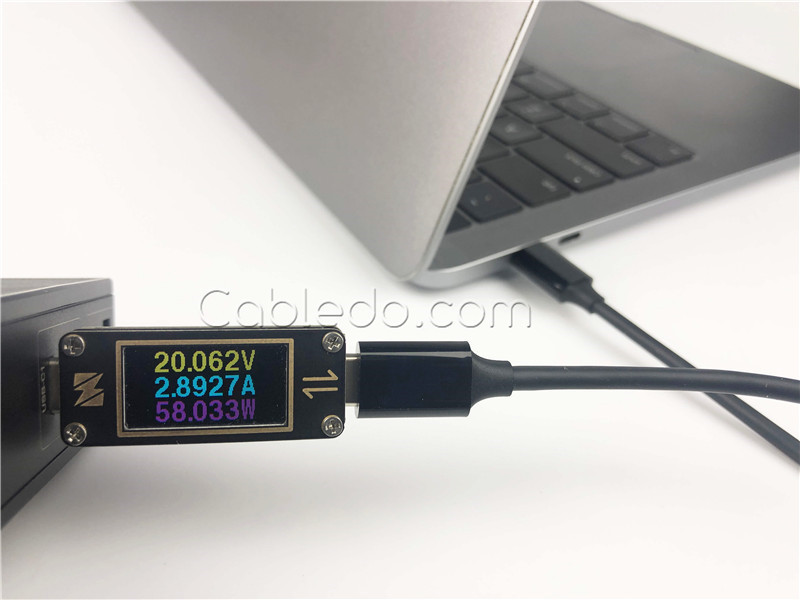 We use this USB-C cable to charge 13-inch Macbook pro(61W max), the current tester shows the voltage 20.062V,current 2.8927A, power 58.033W, support USB PD charging,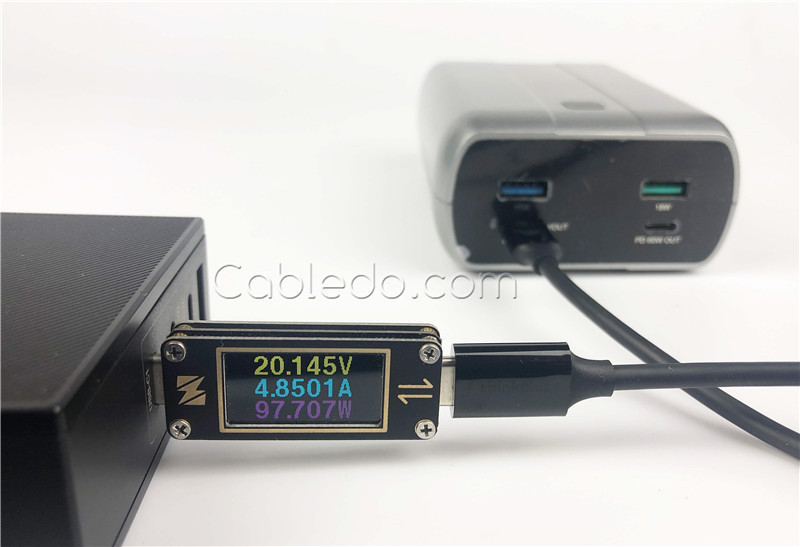 and charge 100W power bank, the current tester shows voltage 20.145V,current 4.8501A, power 97.707W, support 100W USB PD charging.
2.Thinkplus cable teadown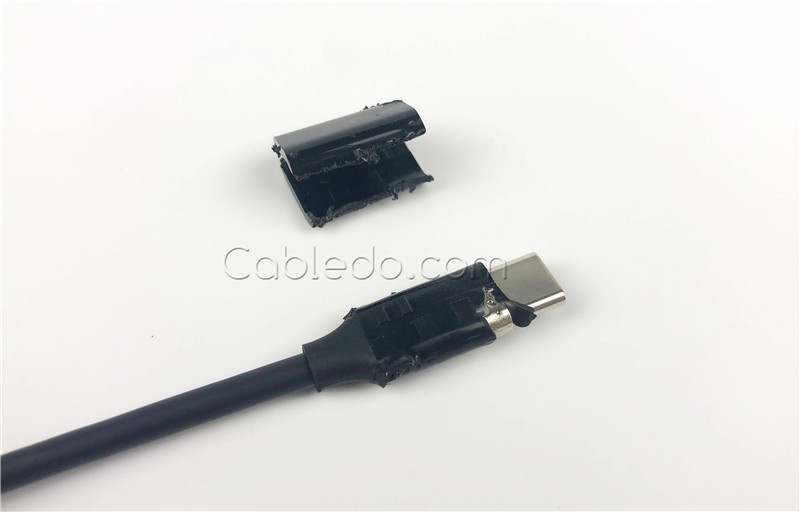 Firstly, we managed to remove the abs shell from the connector after some careful cutting,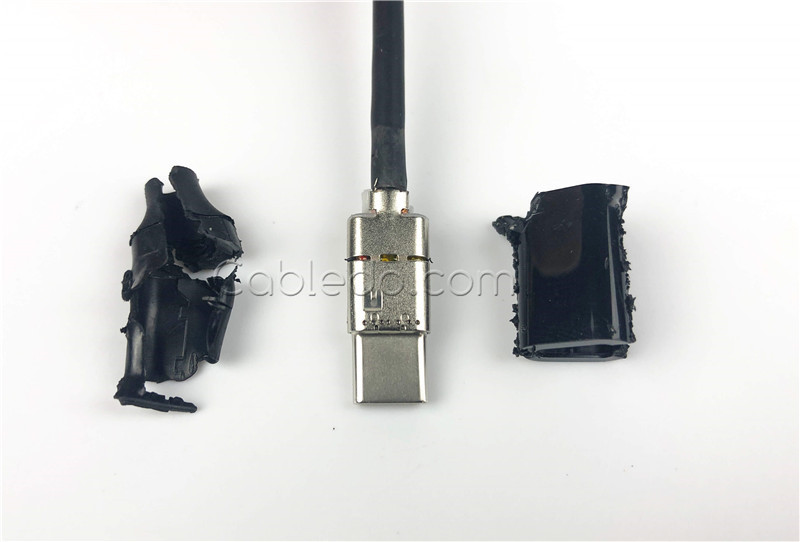 clear the black soft plastic.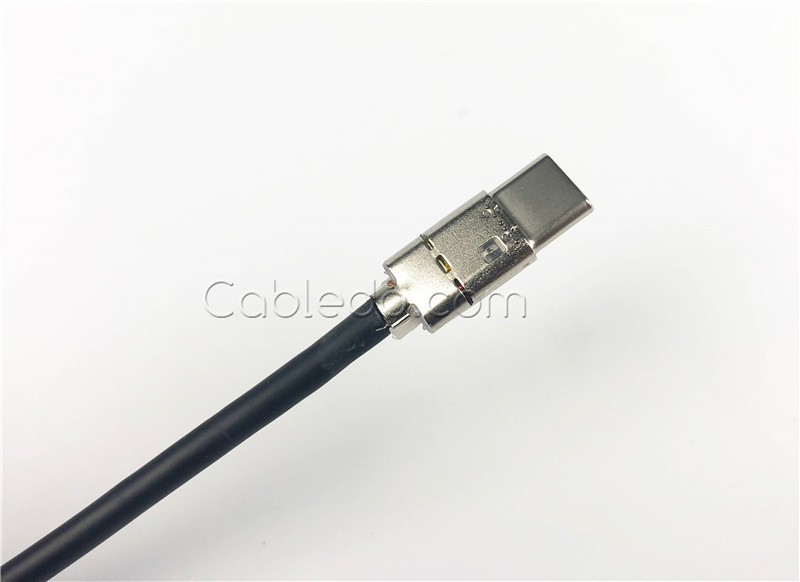 The USB-C pcb protected by metal casing with laser welding workmanship.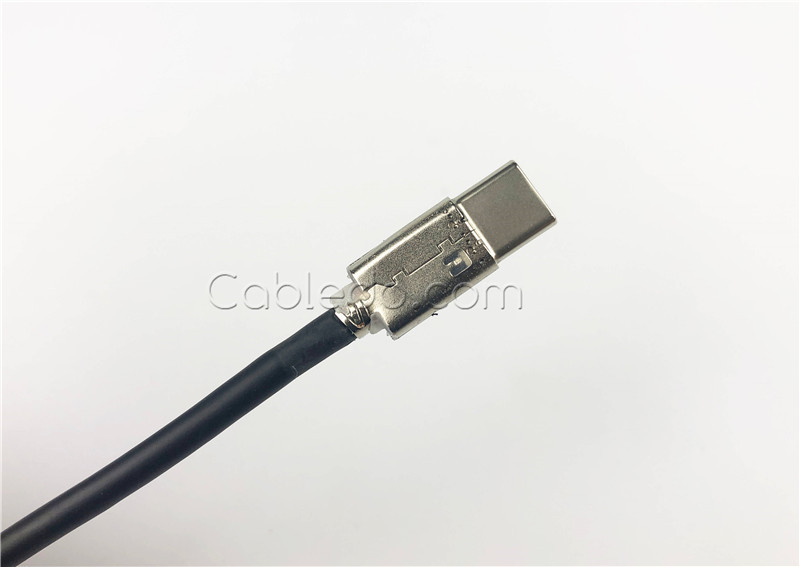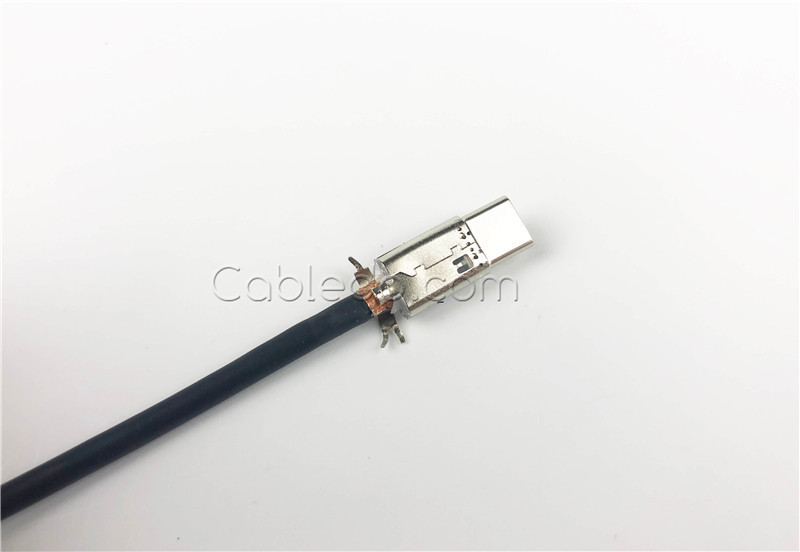 Open the riveted end clip from the end of the connector.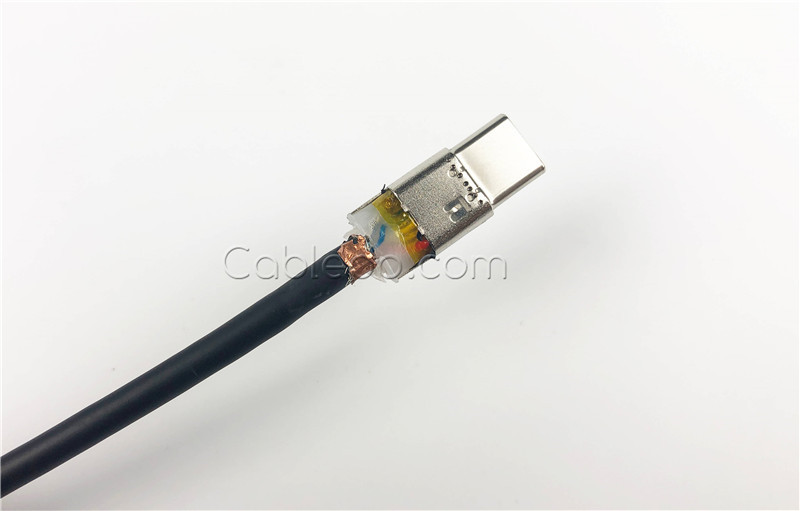 There is a circle of copper foil at the end of connector, It can play a role in heat dissipation.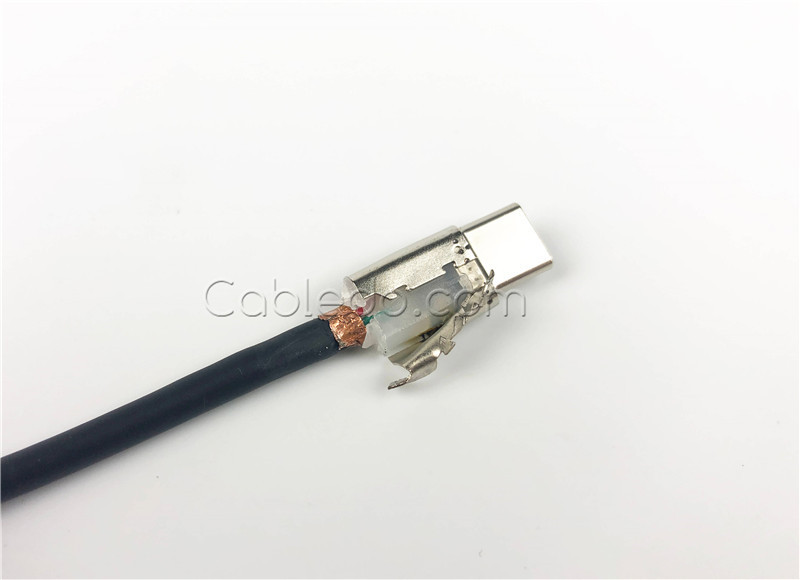 Use sharp-nosed pliers to unravel the metal shell.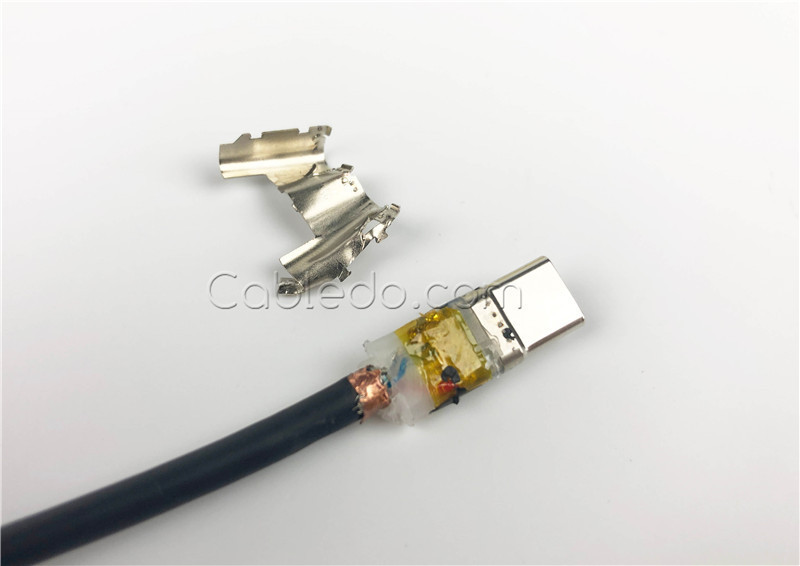 The usb-c pcb is wrapped in a transparent plastic, and these is a layer of yellow insulating tape on the plastic.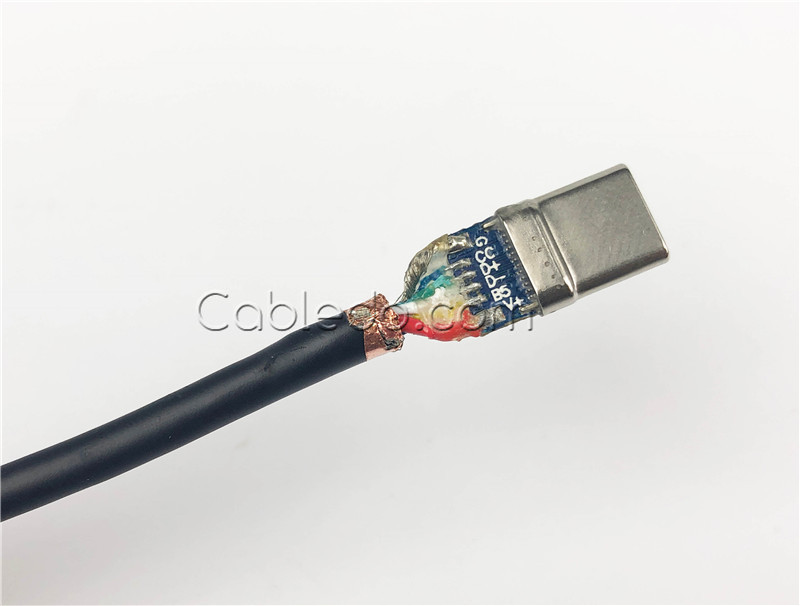 Clean the tape and plastic, there is 6 connection pads on the pcb,GND,CC,D+,D-,B5,Vbus.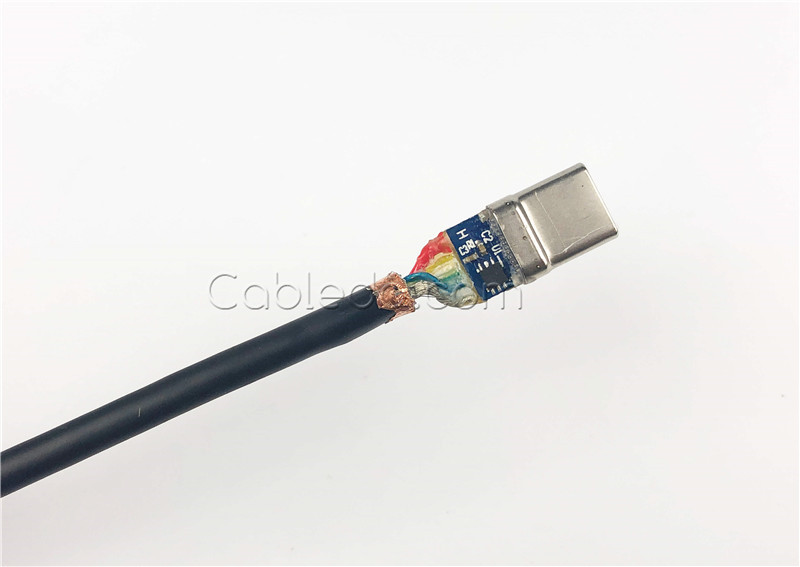 The other end of the connector has a chip and 2 capacitors,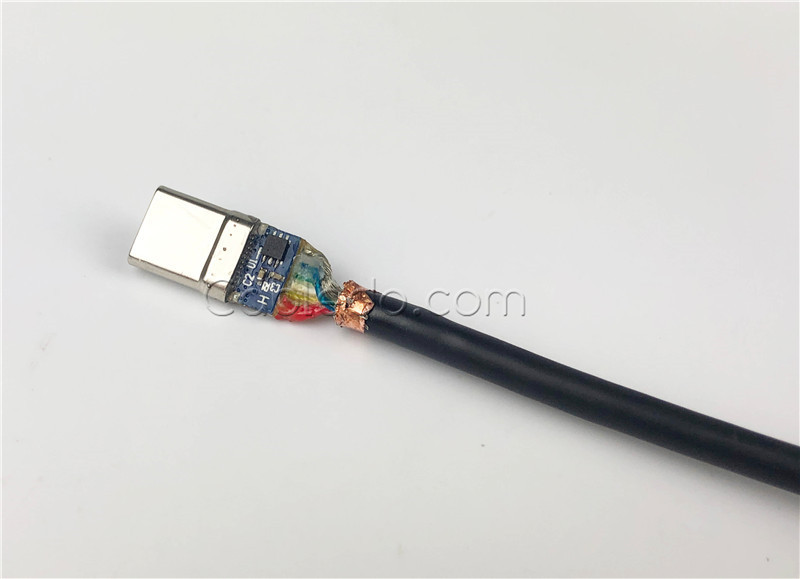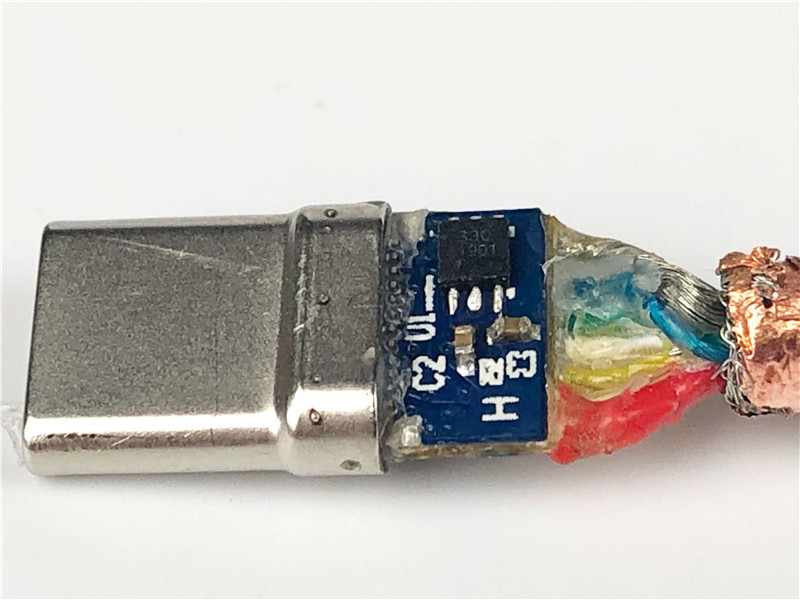 enlarge the chip details, the chip printed "330 1901", This is a eMarker chip for USB Type-C Cables from Hynetek Semiconductor, product Model is HUSB330, support USB Type-C 1.2 and PD 2.0/3.0 compliant, USB-IF Certified. TID No.: 1000060, XID No.: 0005396.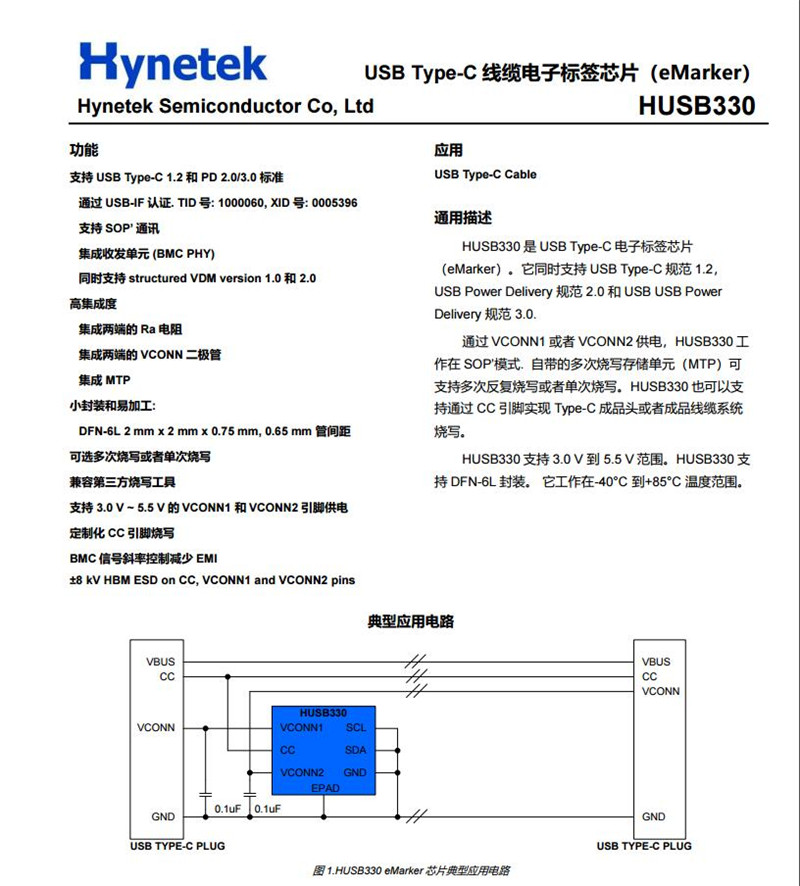 It is compliant with USB Type-C Specification Revision 1.2 and USB Power Delivery Specification Revision 3.0.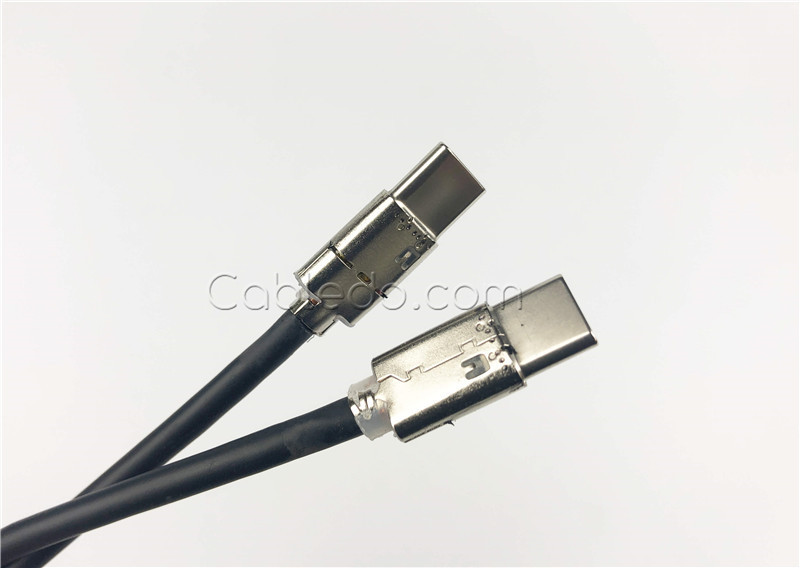 Next, we disassemble another type c connector with the same method.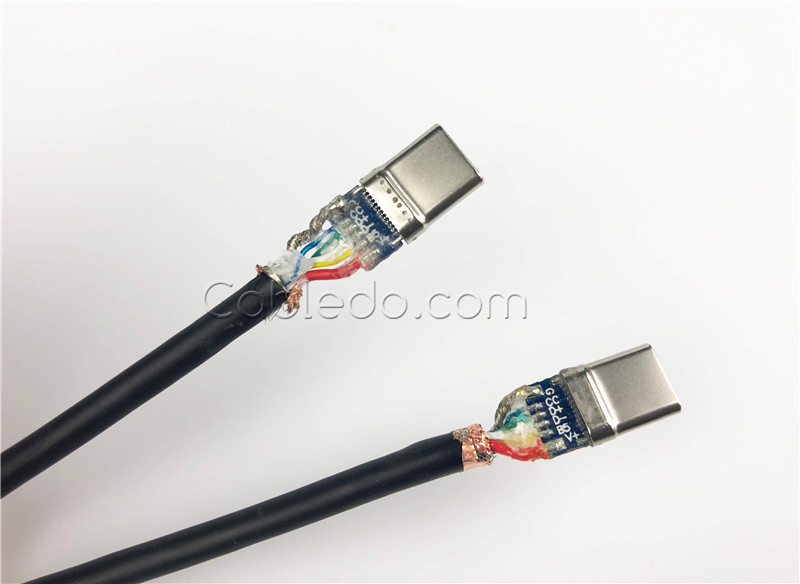 The connection pad side is the same.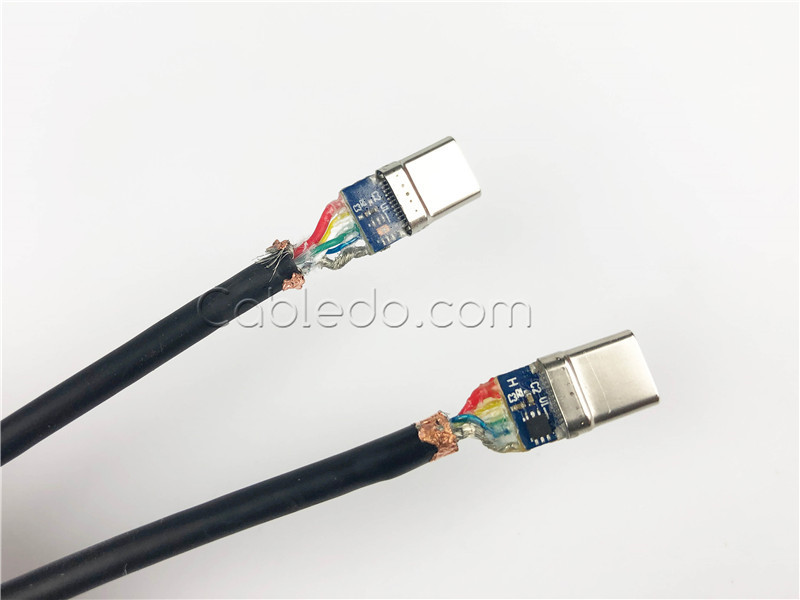 The PCB no Emarker chip on the other side.

Refer to the USB2.0 Type-C Standard Cable Assembly Wiring, the Thinkplus cable is the same as this table.
3.Teardown Summary
This thinkplus USB-C to USB-C 2.0 100W cable build in high quality materials and outstanding workmanship as accessories come with Lenovo 65W GAN Charger. and used USB-IF certified high quality Emarker chip, meet up big power charging request, It's very good choice use with 65W GAN charger.