Google USB-C Digital to 3.5 mm headphone adapter disassembly
9月 5, 2018

Apple USB-C Digital to 3.5 mm Headphone Adapter Teardown
11月 3, 2018
Apple has canceled the 3.5mm headphone jack for two years. During this period, many Android phone vendors have used the Bluetooth wireless headset or USB-C audio adapter to listen to songs in order to make them lighter, more waterproof, and more efficient to use the internal space.

The famous 3C digital accessory manufacturer, Moshi, has released a USB-C Digital Audio Adapter, It has a built-in DAC supporting up to 24bit/192kHz audio playback and a separate Class G headphone amplifier, next let us disassemble it.

Moshi USB-C audio adapter appearance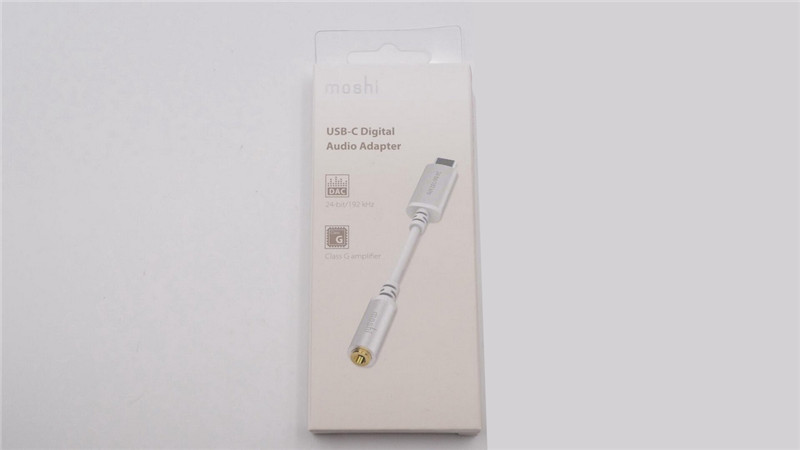 This product has a built-in DAC that supports up to 24bit/192kHz Hi-Res audio decoding and a built-in Class G headphone power amplifier.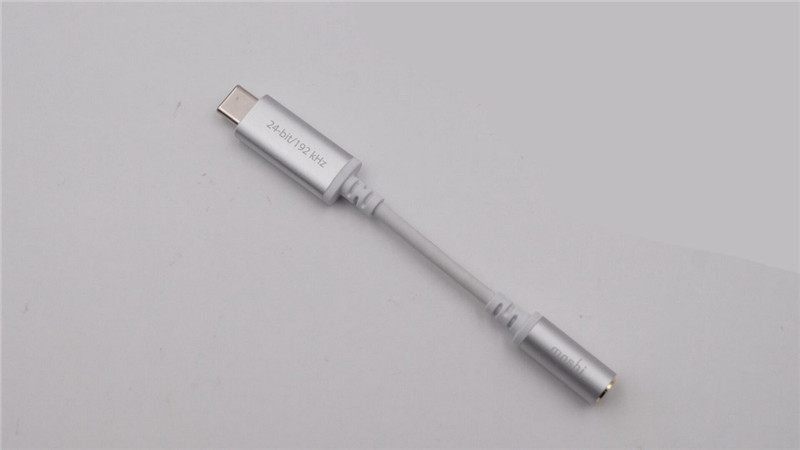 This audio adapter has a cable length of about 5 cm and is highly resilient and SR-protected at the connection of the plug to enhance bending resistance.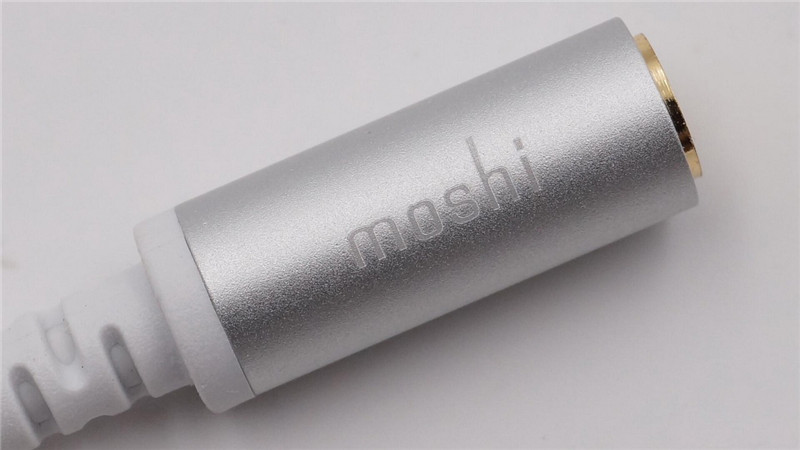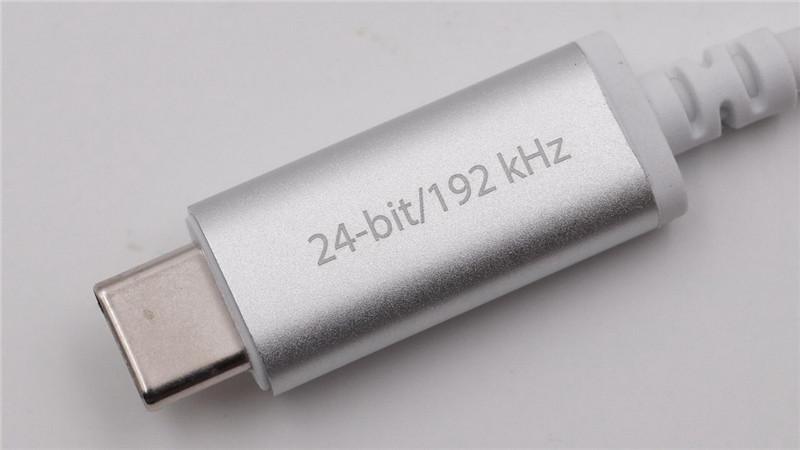 On the end of the USB Type-C plug, "24-bit/192kHz" is printed. The 24bit refers to the quantization precision of the recorded sound. The larger the value, the larger the dynamic range of the audio, the more details, the more the presence is good; while 192kHz refers to the sampling frequency, which represents 192,000 sounds per second for recording. The higher the value of this number, the smoother and more realistic the sound is. The two parameters of the common CD are 16bit/44.1kHz, and the sound files of 24bit/192kHz are far more than CD.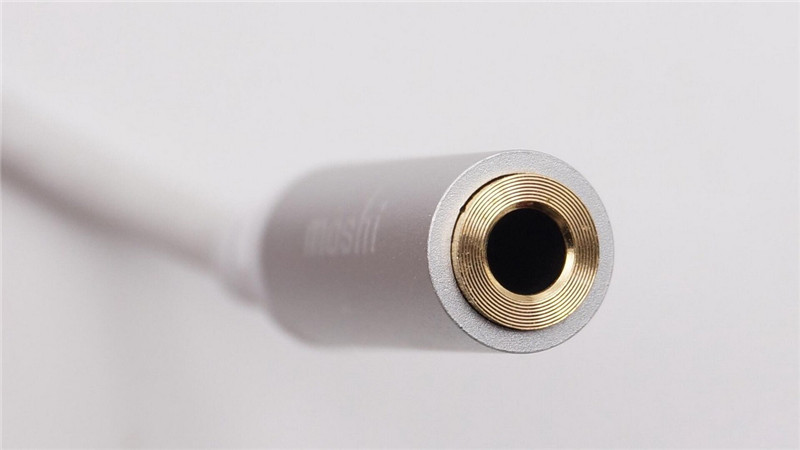 The 3.5mm interface section uses a gold-plated process that greatly reduces losses during audio transmission and enhances socket endurance.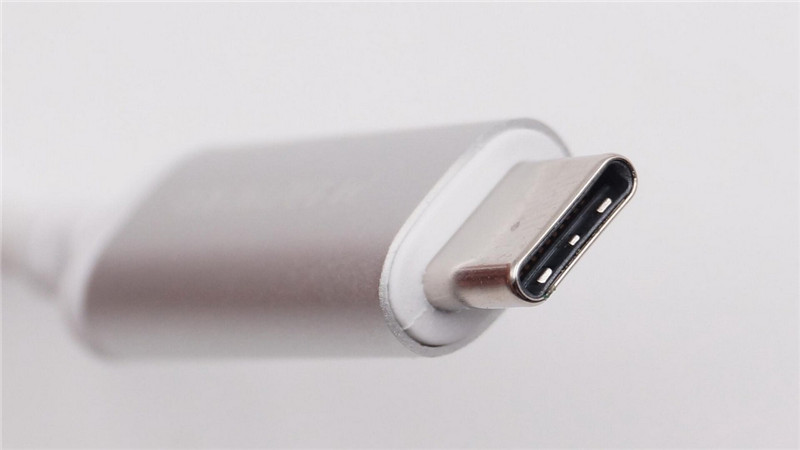 Moshi USB Type C Connector used full 24-pin interface with sealmess shell.

Moshi USB-C Digital Audio Adapter Disassembly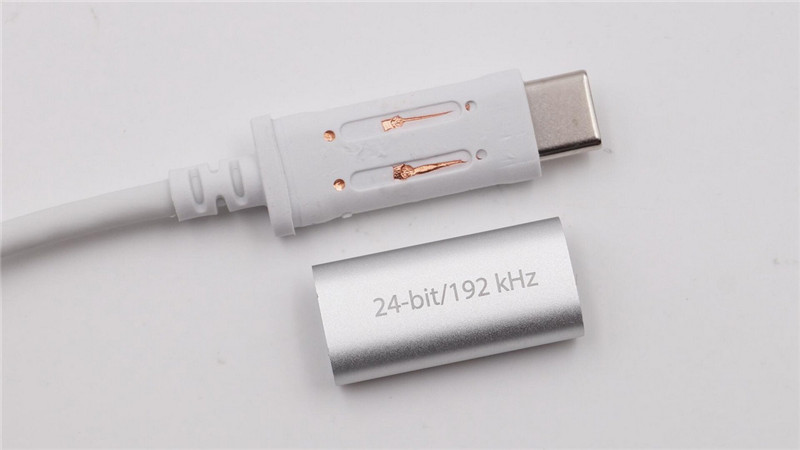 Take out the USB C Connector Aluminum Alloy Shell with some force.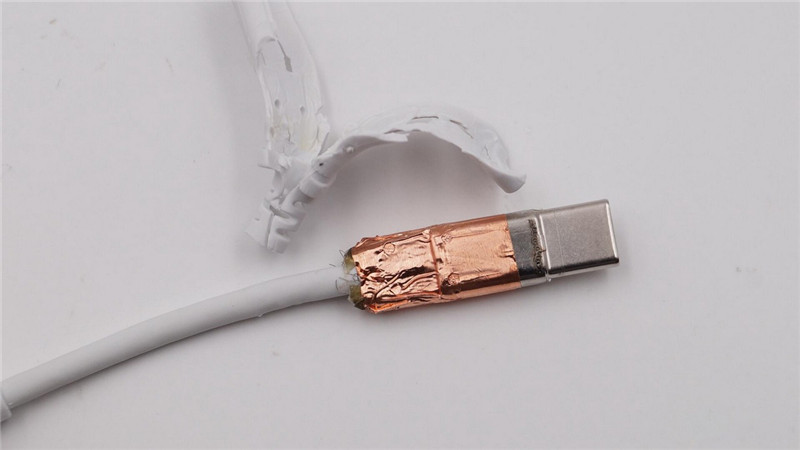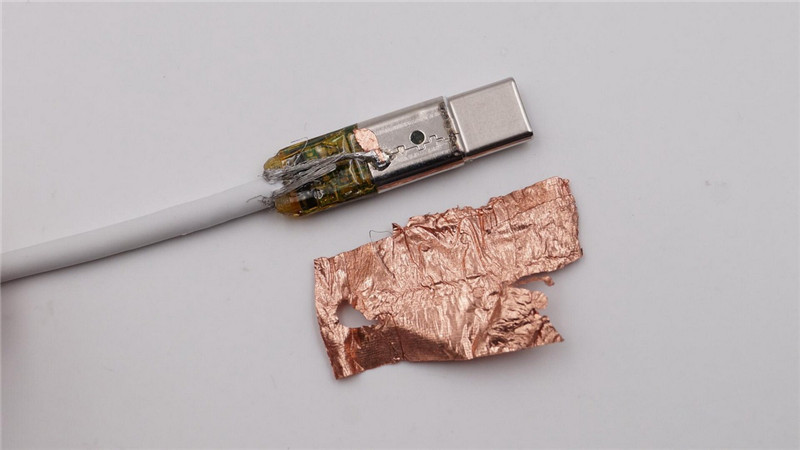 Then remove a layer of plastic material and see a layer of copper foil to shield the inside of the plug. Tear off the copper foil, the upper part of the plug is protected by a metal casing, and the lower part is directly sealed.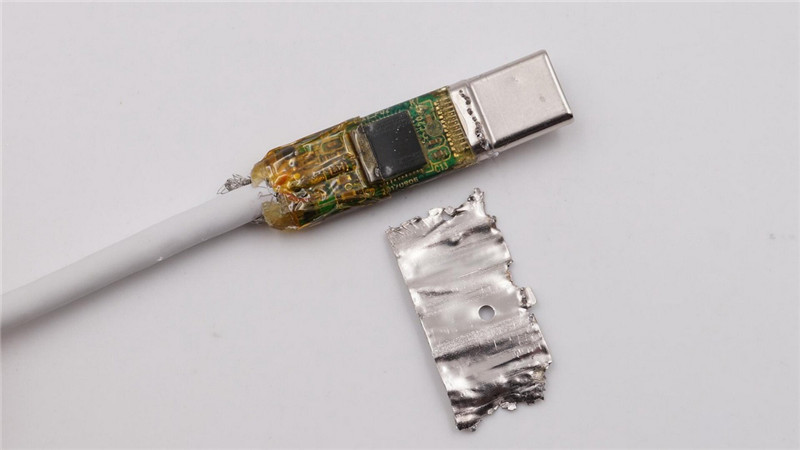 Remove the metal casing, clean the glue, and see a chip on this side.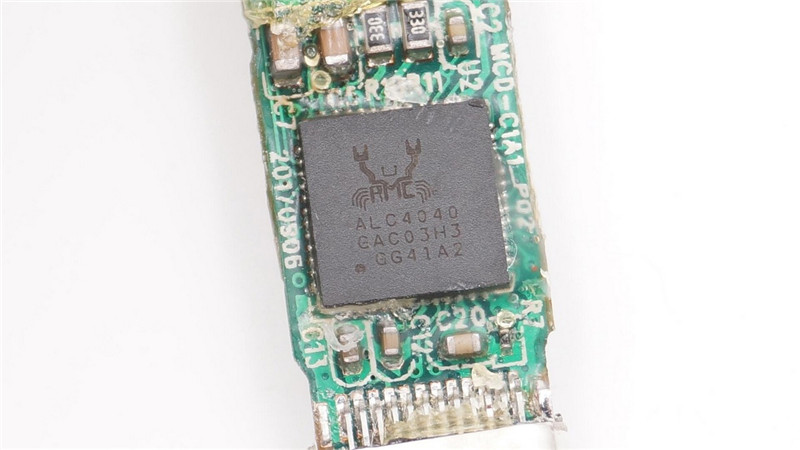 Moshi USB-C Digital audio adapter used Realtek ALC4040 USB audio chip, this chip build- in Tensilica USB Audio Core, Digital-to-Analog Converter with 100dBA SNR, Analog-to-Digital Converter with 94 dBA SNR, Support Stereo digital microphone and analog microphone inputs.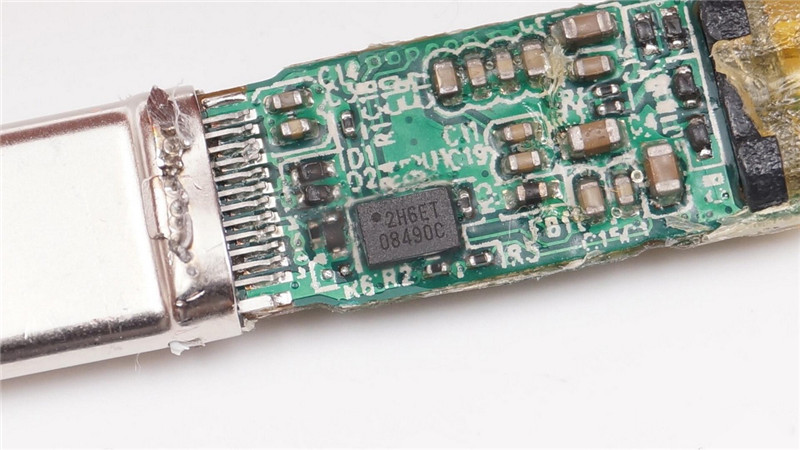 08490C memory for storing brand information and configuration parameters.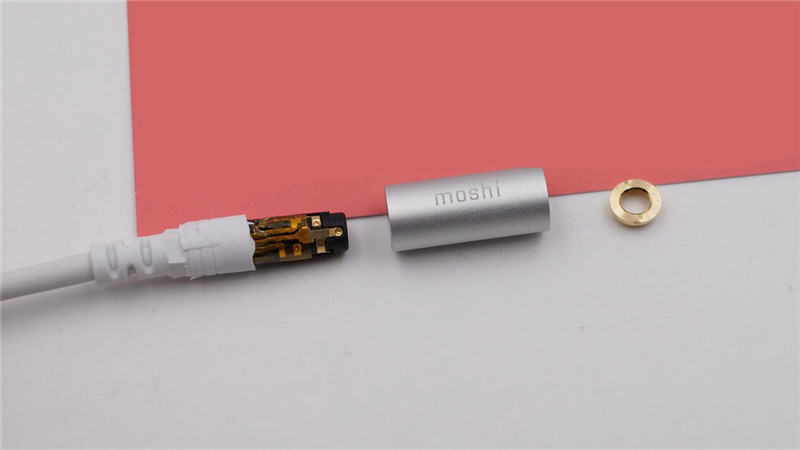 Next open the 3.5mm connector shell, stability can be improved by connecting the terminals and sockets with flexible cables.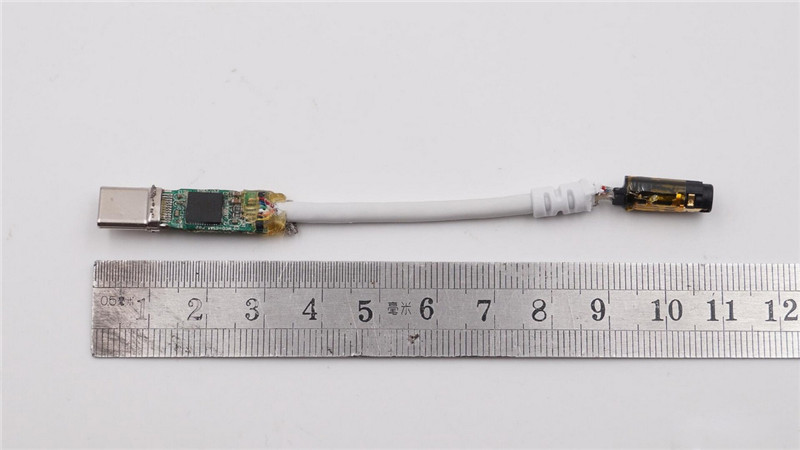 The whole adapter cable is approximately 11cm.

Disassembly summary:
1. This Moshi USB-C audio adapter uses an aluminum alloy protective case in the USB-C plug and 3.5mm headphone jack to enhance durability and heat dissipation.
2. Using Realtek ALC4040 USB audio solution, high integration and low power consumption, built-in audio processor, support for high-resolution audio, suitable for USB-C audio adapter cable applications;
3. 3.5mm socket is gold-plated to prevent rust, enhance plug-in resistance and improve analog audio transmission.